5 Reasons to Use Red Batu for Decking   
Red Batu hardwood is an increasingly popular exterior decking wood. Not only is it beautiful to look at but it's durable in harsh weather conditions: a winning combination! Red Batu is similar to other hardwoods like Ipe, and can be used in place of composite or synthetic decking. In addition to decks, Red Batu can also be used to build fences, bridges, docks, and boardwalks.
What is Red Batu?
Red Batu wood typically comes from Indonesia, Malaysia and other Southeast Asian countries. It resembles the rich classic look of genuine mahogany, and the colour ranges from medium to deep red/brown. A unique feature of Red Batu is the white resin canals that run in concentric lines on the end surfaces which can be quite striking. The texture is moderately fine, and grain is typically interlocked.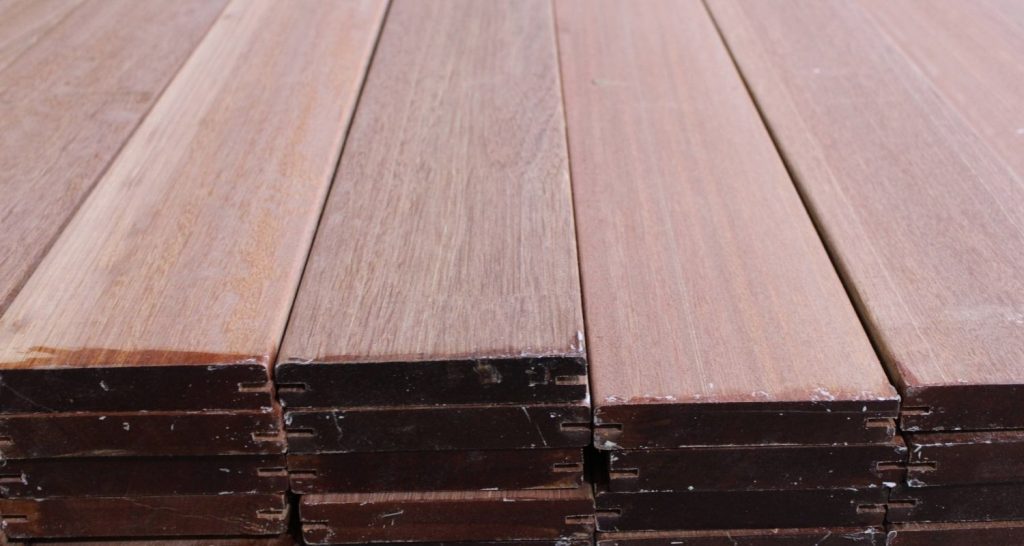 5 Benefits of Using Red Batu for Decking
Resistant and Durable
Red Batu wood is naturally insect, fire and decay resistant, making it the perfect choice for outdoor applications like decks. As a testament to its durability, it's extremely resistant to scratches, dents and abrasions. It can also withstand almost any environment; from hot and dry, to humid, to extreme cold. This makes it the perfect decking choice for Ottawa homes.

2. Beautiful Colour
Red Batu has a very similar look to mahogany but has deeper red undertones that makes it stand out from other decking choices. If you choose to finish the boards, the interlocked grain holds stains and polishes well. When not stained, Red Batu will weather naturally to a nice silvery grey patina, which many homeowners find quite attractive. Treated or not, the material will maintain its beauty and structural integrity for 50 years or more!
3. Smooth Texture
It is a rarity to find Red Batu wood that contains any knots, holes or odd colour variations. The tight grain pattern makes it pleasing to look at and it really adds sophistication to a deck or outdoor structure.

4. Cost Efficient
Red Batu is a hardwood that is uniquely beautiful and a proven performer that won't break the bank. This exotic wood is priced approximately 30-50% less than Ipe, with its comparable density you can be sure to spend your money on something you know will last!
5. Minimal Maintenance
Maintaining Red Batu decking isn't difficult or time consuming. It requires a wash once or twice a year and then treating annually with special finishing oil (if you'd like to preserve the colour).
Red Batu Installation Tips
It's important to make sure you're using high quality hardware and fasteners to preserve the high-end look of Red Batu. In exterior applications like this stainless-steel fasteners work best.
There are two ways to install Red Batu decking: face installation or hidden fasteners.
Face Installation
When using solid Red Batu decking boards, you can pre-drill holes and countersink screws. There are colour-matched plugs available to cover the screws to create a seamless-looking decking surface.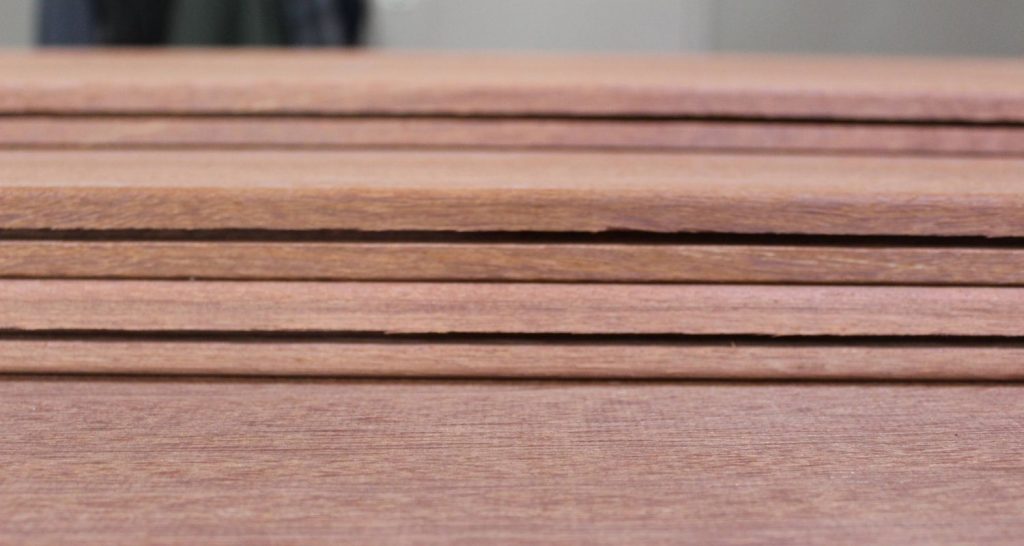 Hidden Fasteners
The other option is to use grooved Red Batu decking boards and a hidden fastening system like the EB-TY Premium Hidden Deck-Fastening System. (Did you know that we groove our Red Batu deck boards on-site?)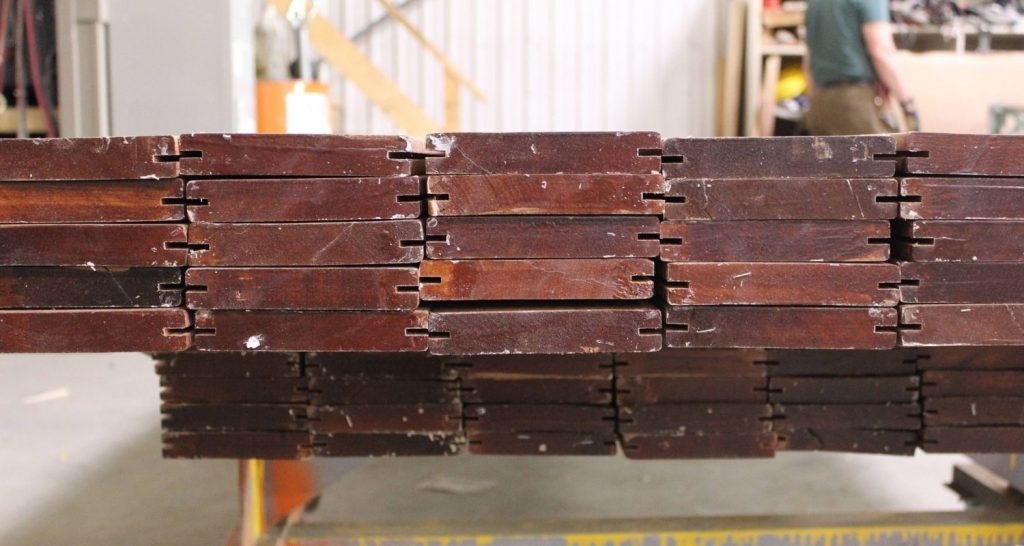 Red Batu is a great alternative for people who want the look of Ipe, but without the price tag. You can expect quality without compromise when using Red Batu for your decking project!
If you want to learn more about this new product, reach out and we'll connect you with one of our sales staff.
"*" indicates required fields