Interior Wood Panelling Options
Installing wood panelling is a popular way to upgrade a room and add warmth and character to a space. There are a variety of interior wood panelling options, and it's important to choose the right product for your project.
There are a few decisions to make when choosing wood panelling:
Decide between primed and unfinished boards.
Choose a wood species.
Pick a profile.
Select a size.
Primed vs. Unfinished Wood Panelling
Primed panelling is a product that comes factory coated with a white finish. This saves a step if you're planning on painting the panelling; however, it's usually more expensive per square foot than an unfinished option.
Unfinished wood panelling is simply bare wood. Choose this option if you prefer a natural wood look, want to use stain, or prefer to prime and paint yourself.
Wood Panelling Species
The next choice is wood species. Cedar and pine are two of the most popular species for indoor wood panelling.
Cedar Panelling
Western red cedar is a classic panelling option. You can choose between select (virtually clear of knots) for a clean, modern look, or knotty (tight knots throughout the board) for a rustic feel. Cedar is best finished with stain or oil to highlight its natural beauty or can also be left natural. Just keep in mind that unfinished cedar will still change colour inside if exposed to UV light.
Aromatic cedar is another option and is the perfect choice for smaller spaces. As the name implies, it has a distinct scent that helps repel moths and other insects, which is why many people use it in a linen closet or pantry.
Pine Panelling
Pine is by the far the most popular panelling option. Like cedar, it's available in both select and knotty and can be stained, painted, or left natural. Finger joint pine is also available. This is a less expensive option because it's made up of smaller pieces joined together with glue and interlocking fingers forming a zig-zag pattern. Once sanded, primed, and painted, it's virtually impossible to see the finger joint seams.
While most wood panelling is made from cedar or pine, these are not the only options. For example, a unique option The WoodSource sells is hemlock. It's similar in style to cedar but has a more distinct grain pattern. We also sell Douglas fir panelling and have the ability to custom manufacture profiles in a hardwood of your choice.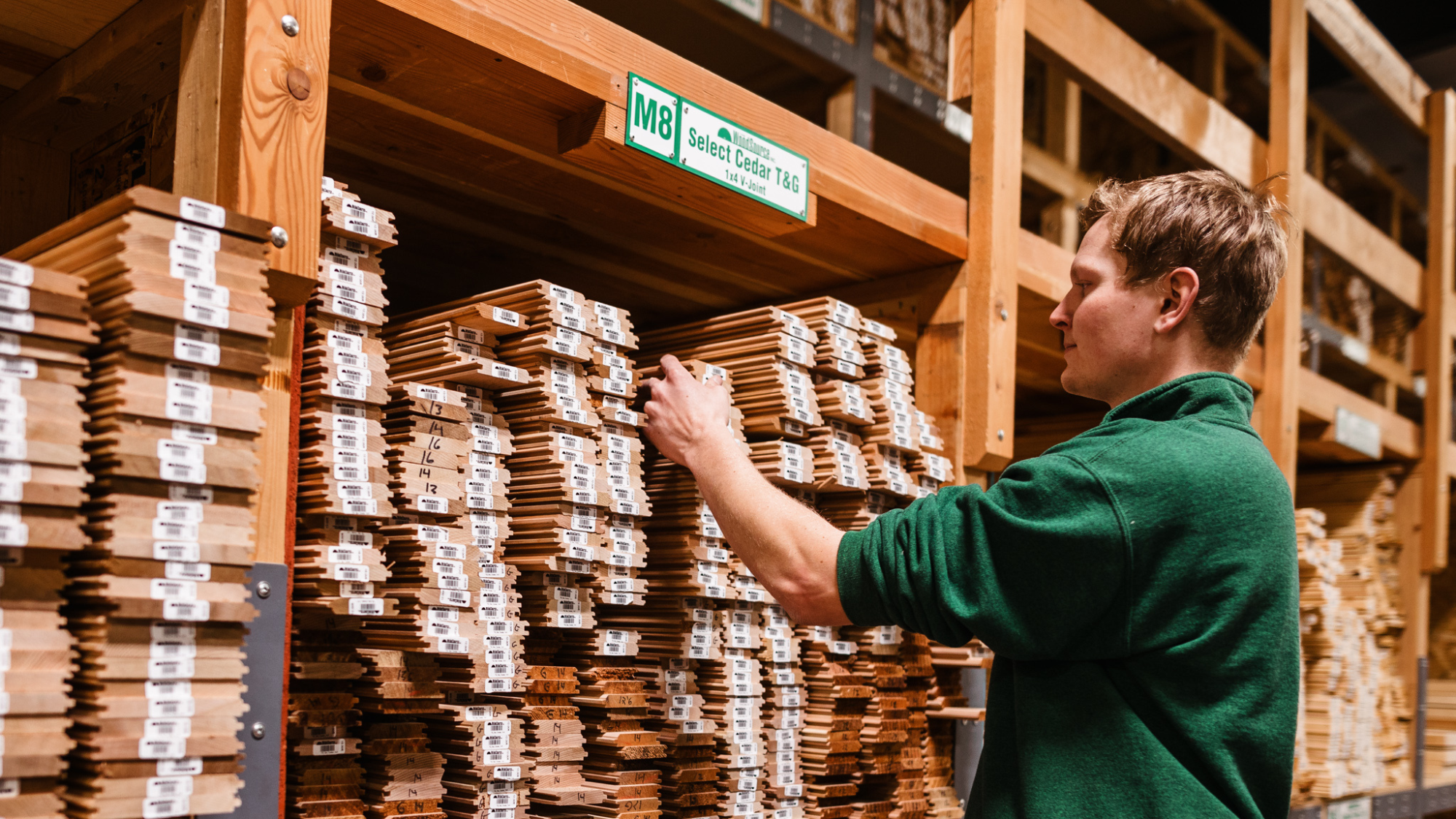 Wood Panelling Profiles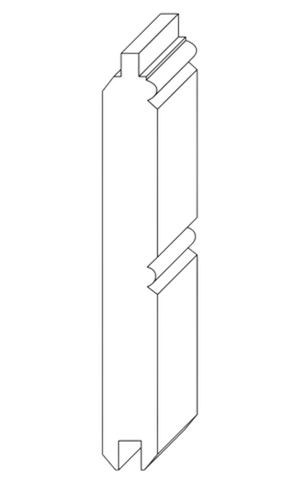 Tongue & Groove Panelling
---
The most popular panelling profile is tongue and groove (T&G).
The boards have interlocking ridges and grooves that fit snugly together. There are several edge profiles to choose from including v-joint, bead board, penny gap, or square edge.
T&G can be installed vertically or horizontally on walls and ceilings.
V-Joint

Edges are bevelled to create a "v" when installed.  
The bevel angle varies and ranges from slight to very pronounced.
Penny Gap

Also referred to as nickel gap/joint.
One top edge is milled short to create a penny-width (or nickel-width) reveal.
Square Edge

Can also be called flush-joint or butt-joint T&G.
There is no space between the end joints, creating a seamless look.
Shiplap Panelling
---
Shiplap is one of the most requested panelling profiles, but it's also one of the most misunderstood.
True shiplap is its own distinct profile – different from tongue and groove. A rabbet joint on one end slides over a longer joint on the next end, creating a notch between the boards. Because of this notch, penny-gap T&G is often confused for shiplap.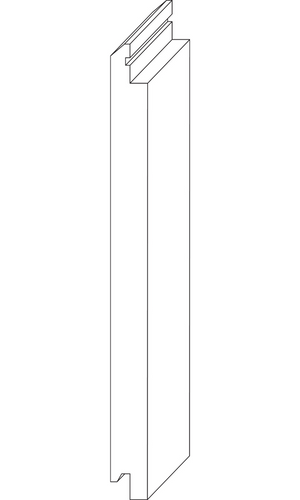 Wood Panelling Sizes
The last thing to keep in mind when choosing panelling is board size. A few of the most popular sizes are:
A few notes about wood panelling size:
Sizing is nominal (in name only) measurements. Actual measurements will be smaller as a result of the milling process. Make sure to use the actual measurements when calculating the total square footage needed.
It's important to consider the face (or reveal). T&G and shiplap profiles overlap, so even though the board size is listed as 1×6, the exposed face is likely only 5".
Boards are sold in different ways:
Specified lengths: Choose the length of each board. Most panelling is available in lengths between 2' and 16'.
Random length: Place a total linear foot or square foot order, and you'll receive a random assortment of lengths.
Bundles: Primed products are usually sold as bundles with a set number of pieces or coverage. Bundles can be specified or random length, depending on the supplier and product.
Always order extra products! We always recommend ordering extra boards to account for wastage and mistakes. Typically, most people will order 10% to compensate for cutoff waste, but this varies by project.
The WoodSource is a fully operational mill and premium lumber supplier. We manufacture several panelling options in cedar, pine, and hemlock on-site. We can also create custom panelling profiles or special-order panelling products.
If you need help deciding which panelling project is right for your project, we'd love to help!
Contact us to learn more or get a quote on wood panelling.
"*" indicates required fields