When processing logs into planks and dimensional lumber, four main saw patterns can be used:
Flat Sawn/Plain Sawn
Quarter Sawn
Rift Sawn
Live Sawn
It's important to understand the difference in saw patterns because the way wood is cut affects its stability and appearance.
Flat Sawn (Also called Plain Sawn)
Log Cut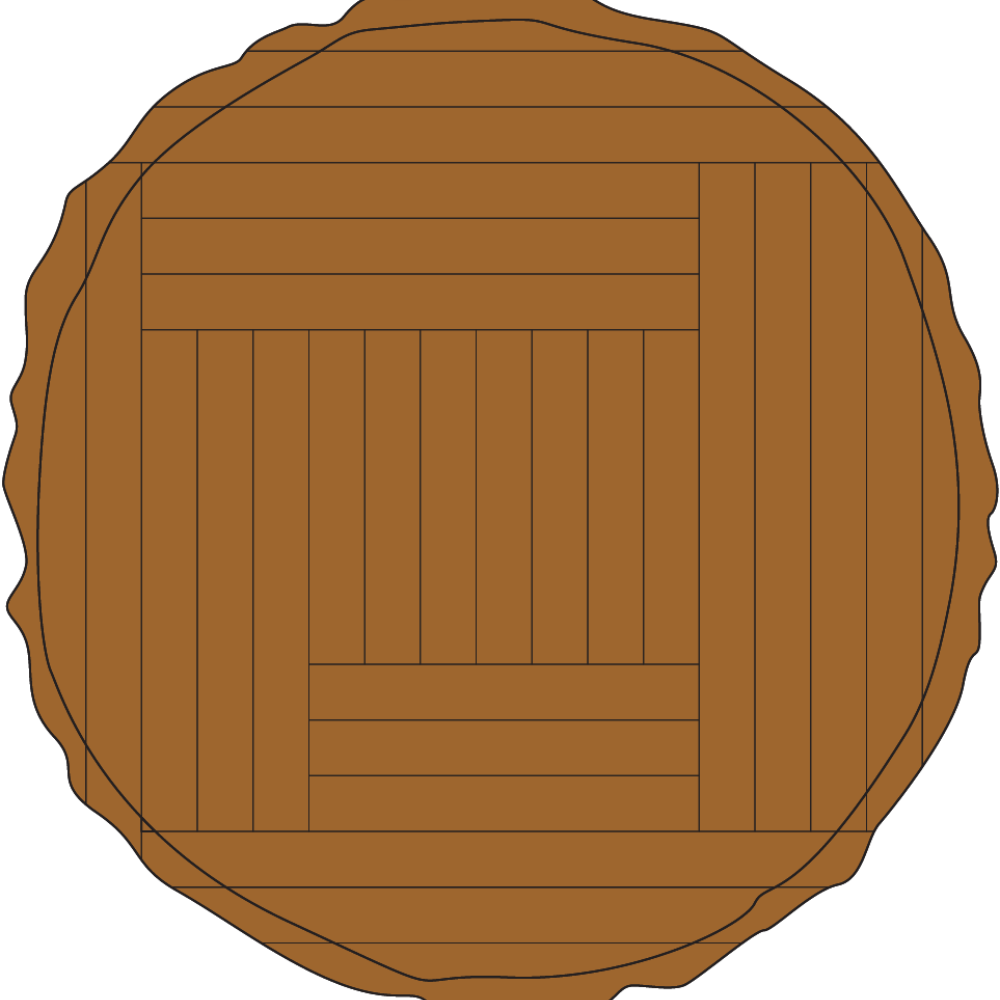 Surface/Face Grain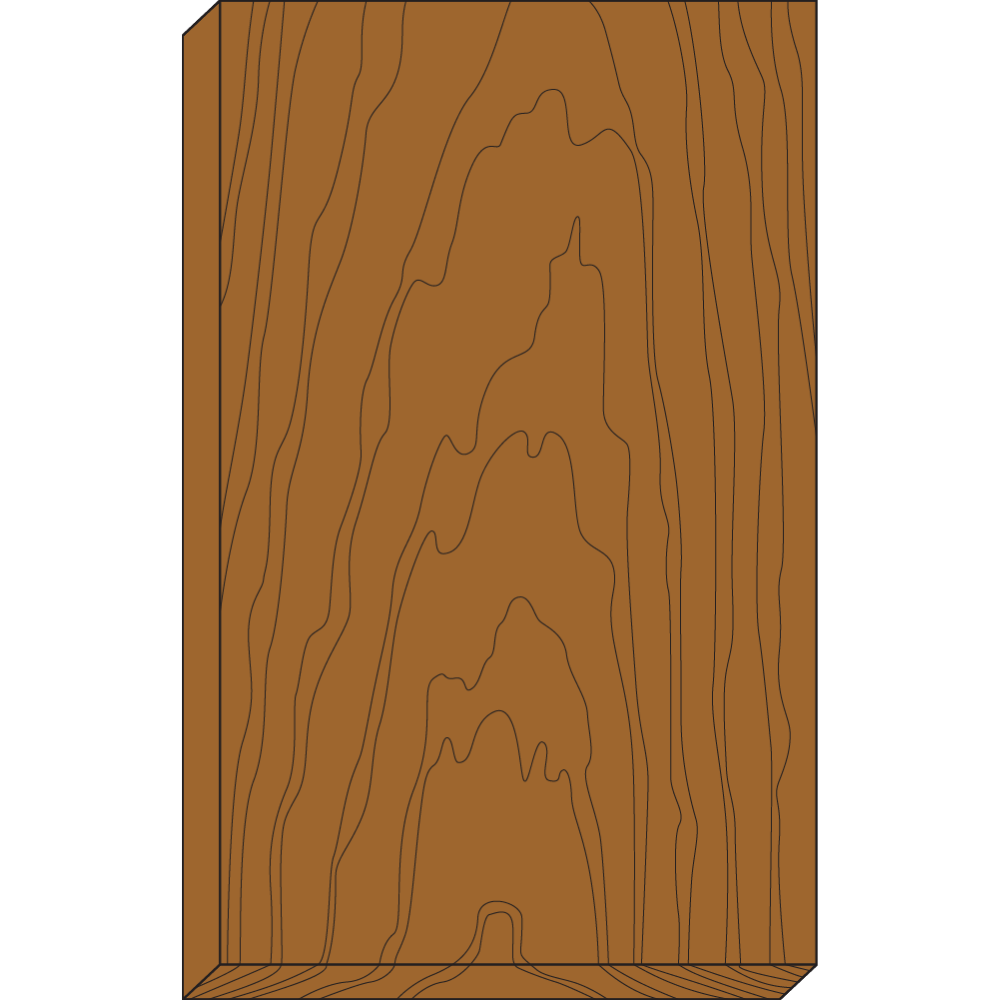 End Grain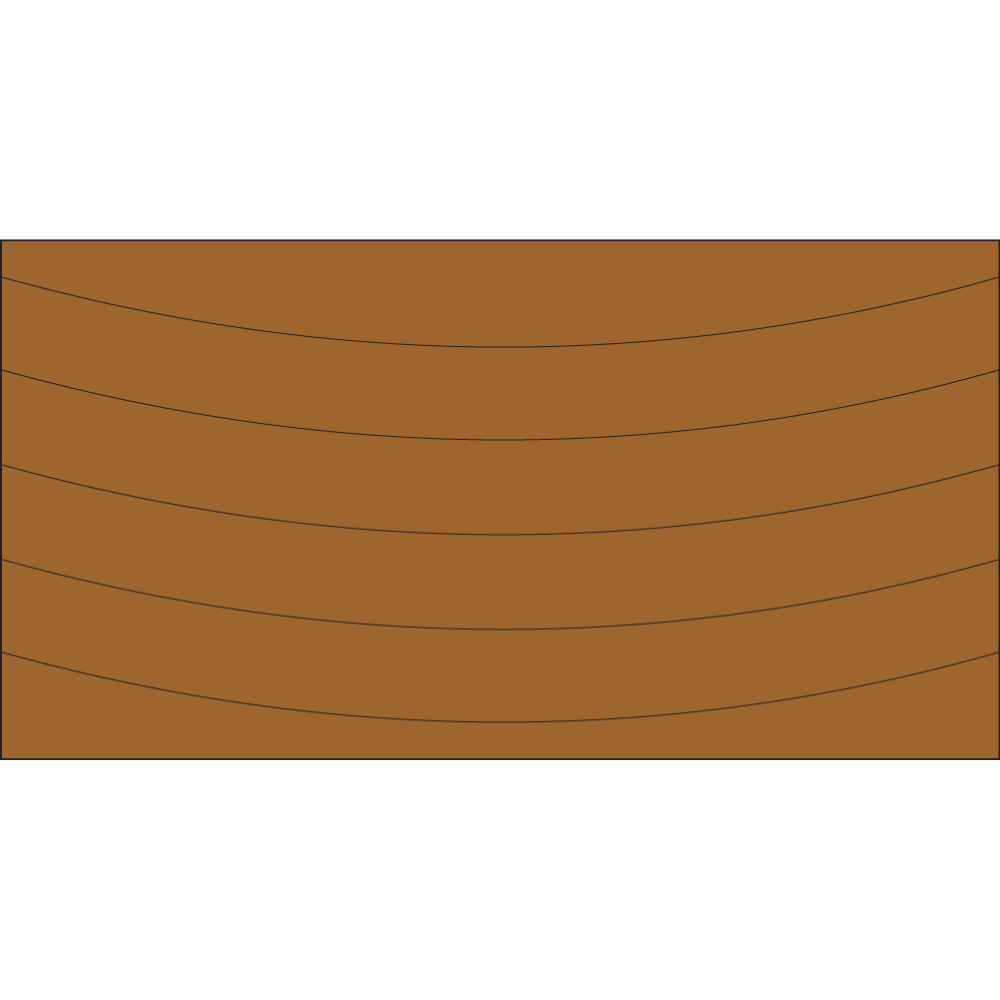 Flat sawn is the most common cut pattern because it's economical (there is very little waste) and easy to produce.
You can identify flat sawn boards by looking at the end grain or face grain. On the end, the growth rings will either cup or crown. Looking at the face, you'll often see a cathedral grain pattern – prominent arch-shaped grain lines nestled inside one another.
Typically, flat sawn lumber produces wider boards with few knots, but this wood can be prone to cupping (depending on the species).
Quarter Sawn
Log Cut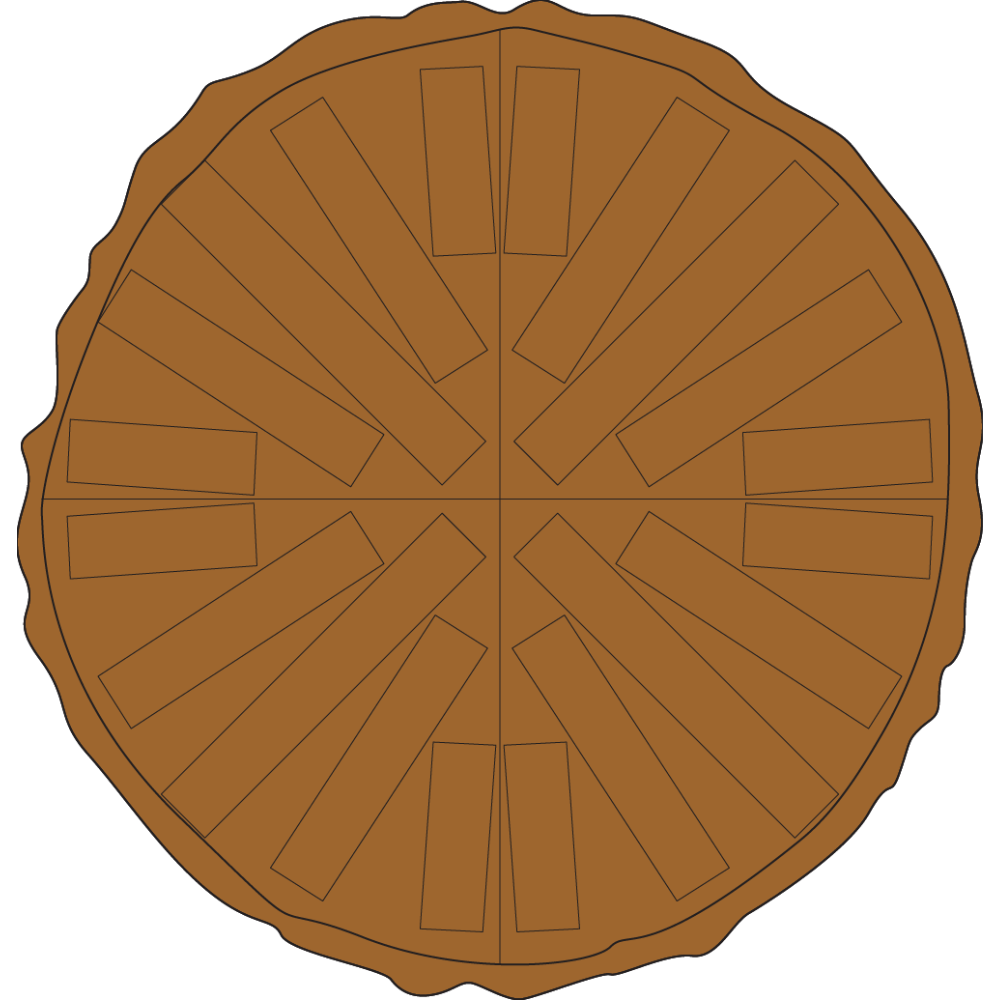 Surface/Face Grain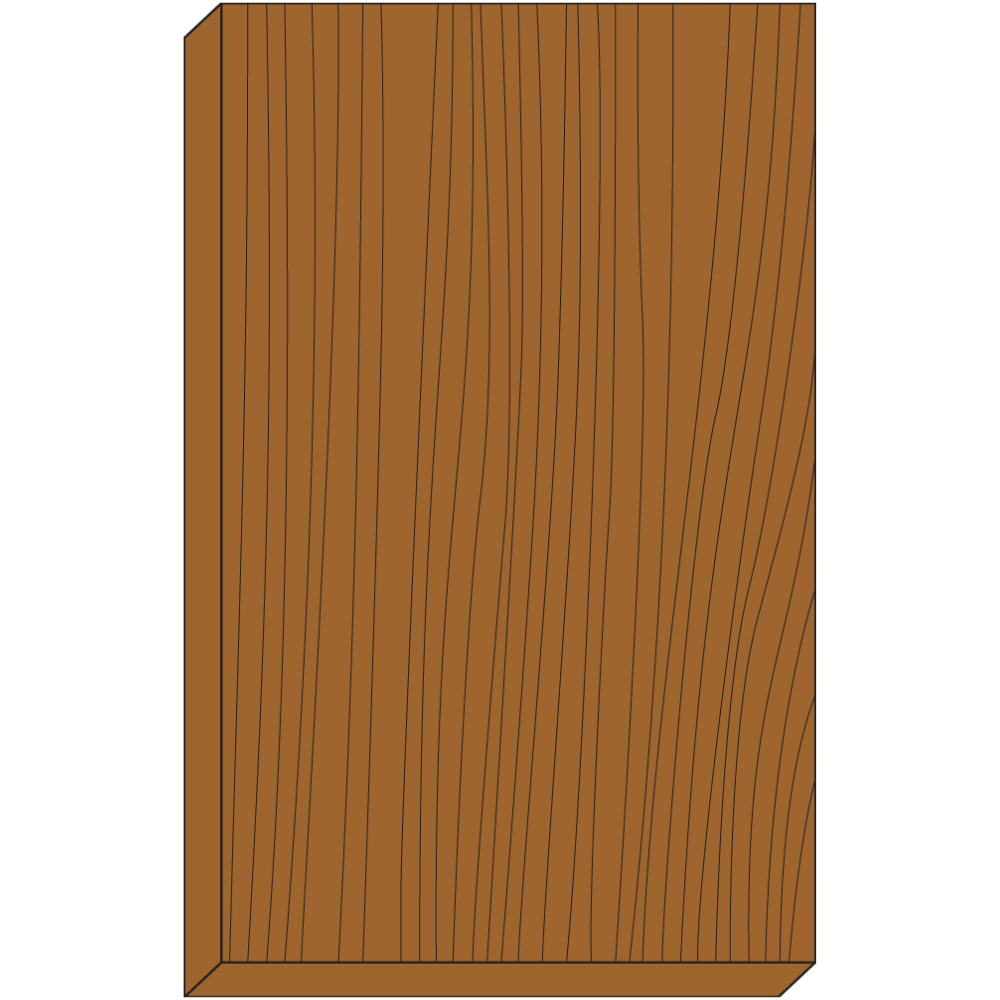 End Grain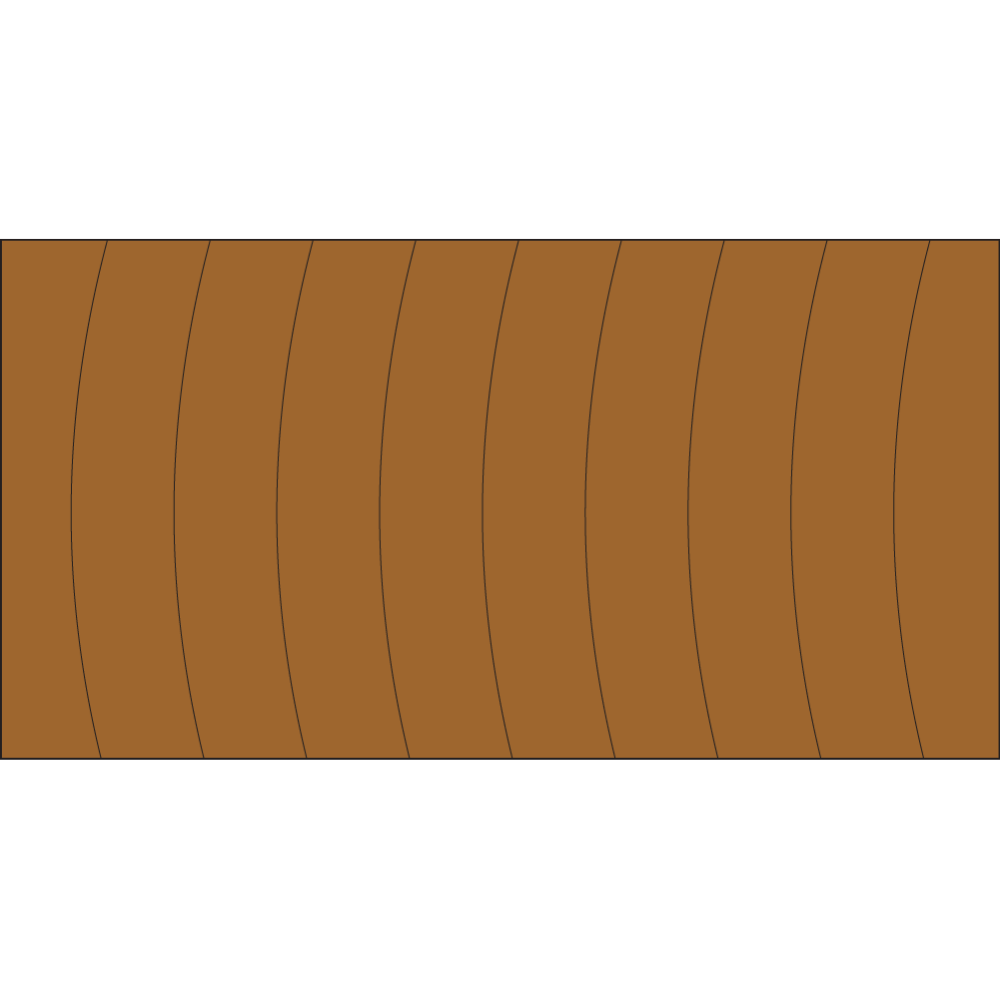 To create quarter sawn lumber, the log is first quartered before planks are cut perpendicular to the growth rings (between 45° to 90°).
The easiest way to identify quarter sawn lumber is to look at the end grain to see if the growth lines run vertically from one face to the other.
On the face, the growth lines continue in straight lines. In certain species (like red and white oak) you might also see ray fleck on the surface.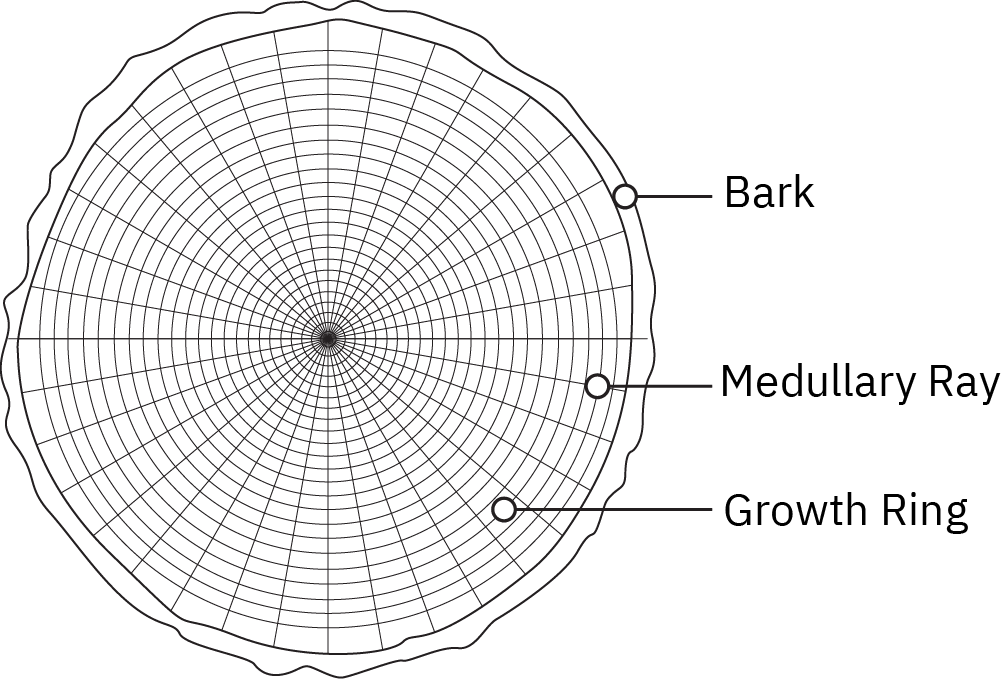 What is Ray Fleck? 
Ray fleck is created when the medullary ray of the log intersects the growth rings. When growth rings are 90° to the face of the board, the medullary ray is most exposed. As the angle decreases, less fleck is revealed. 
Quarter sawn lumber is more stable than flat sawn wood and is less likely to cup, twist, and warp.
Quarter sawn lumber takes more time to produce, and there is more waste, which is why this type of wood costs more than flat sawn lumber.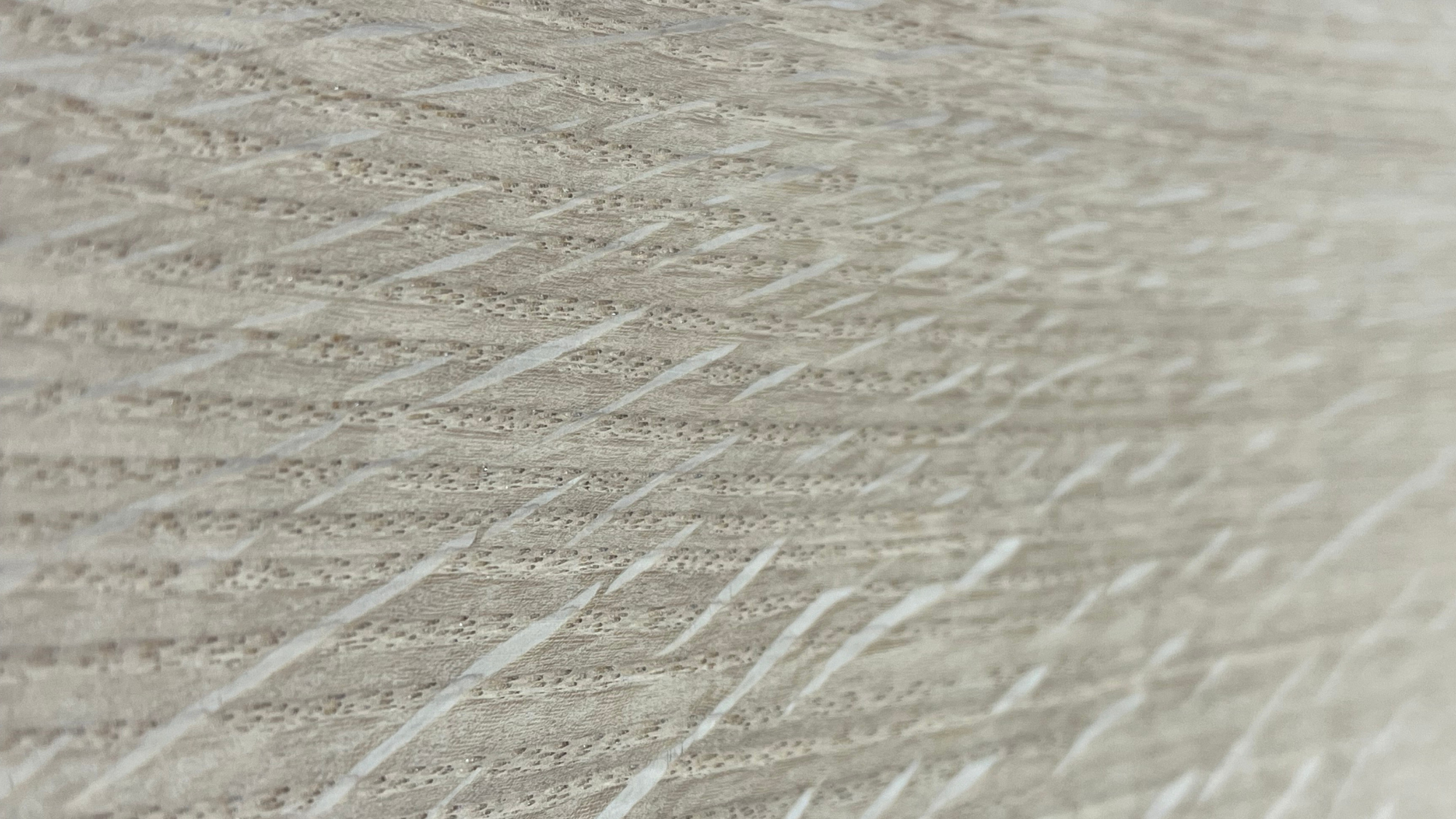 Example of ray fleck on a piece of our oak.
Rift Sawn
Log Cut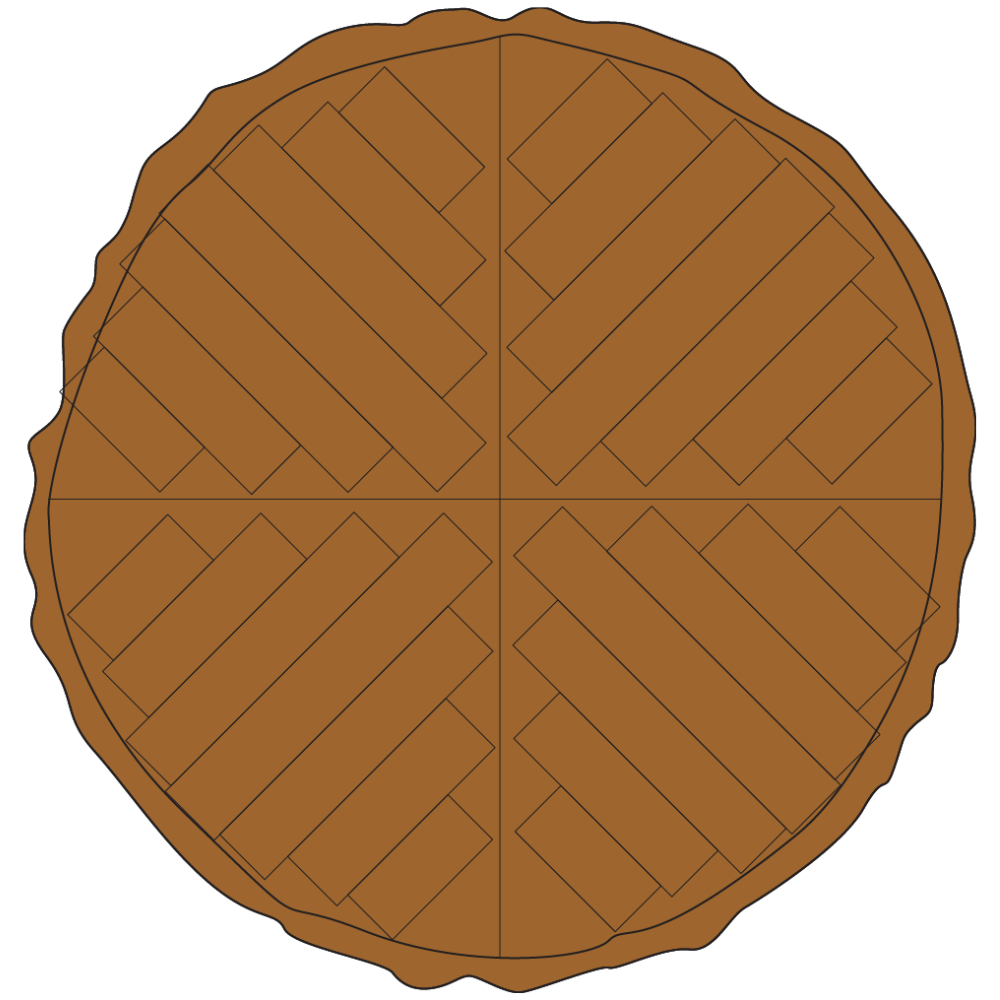 Surface/Face Grain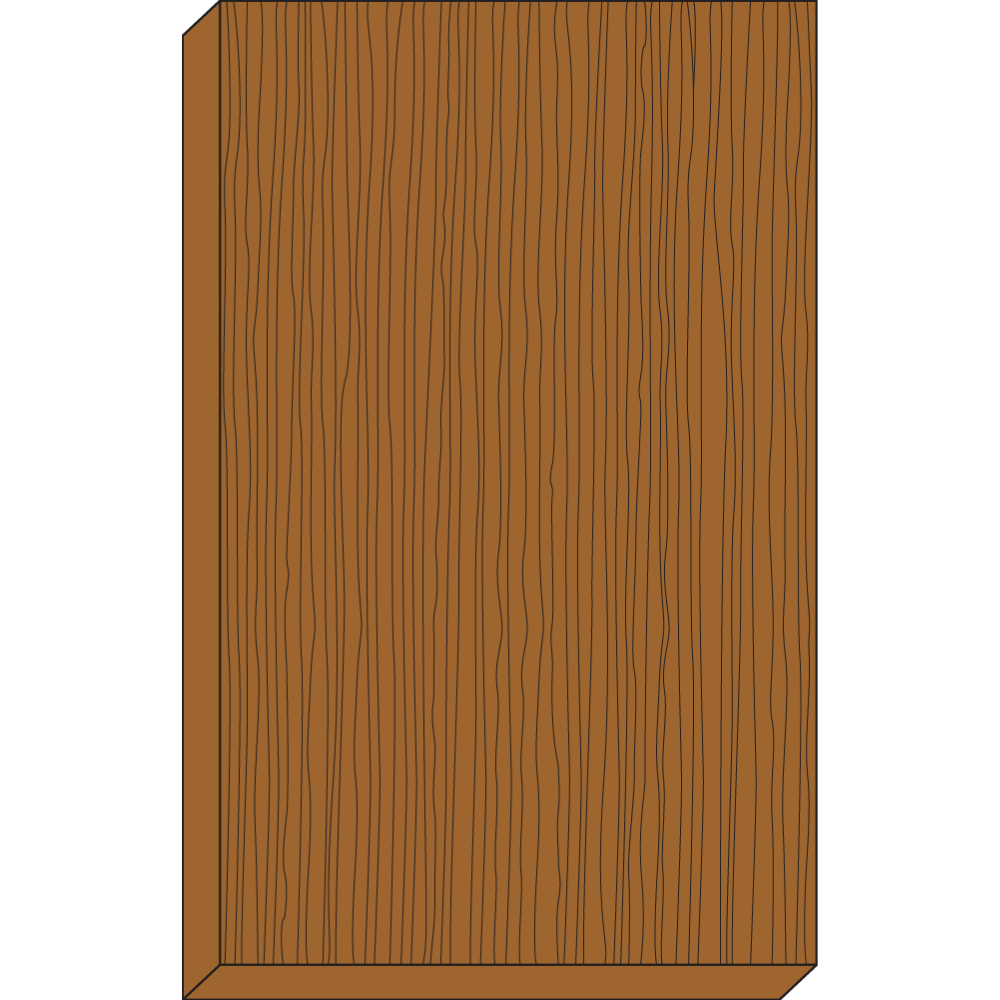 End Grain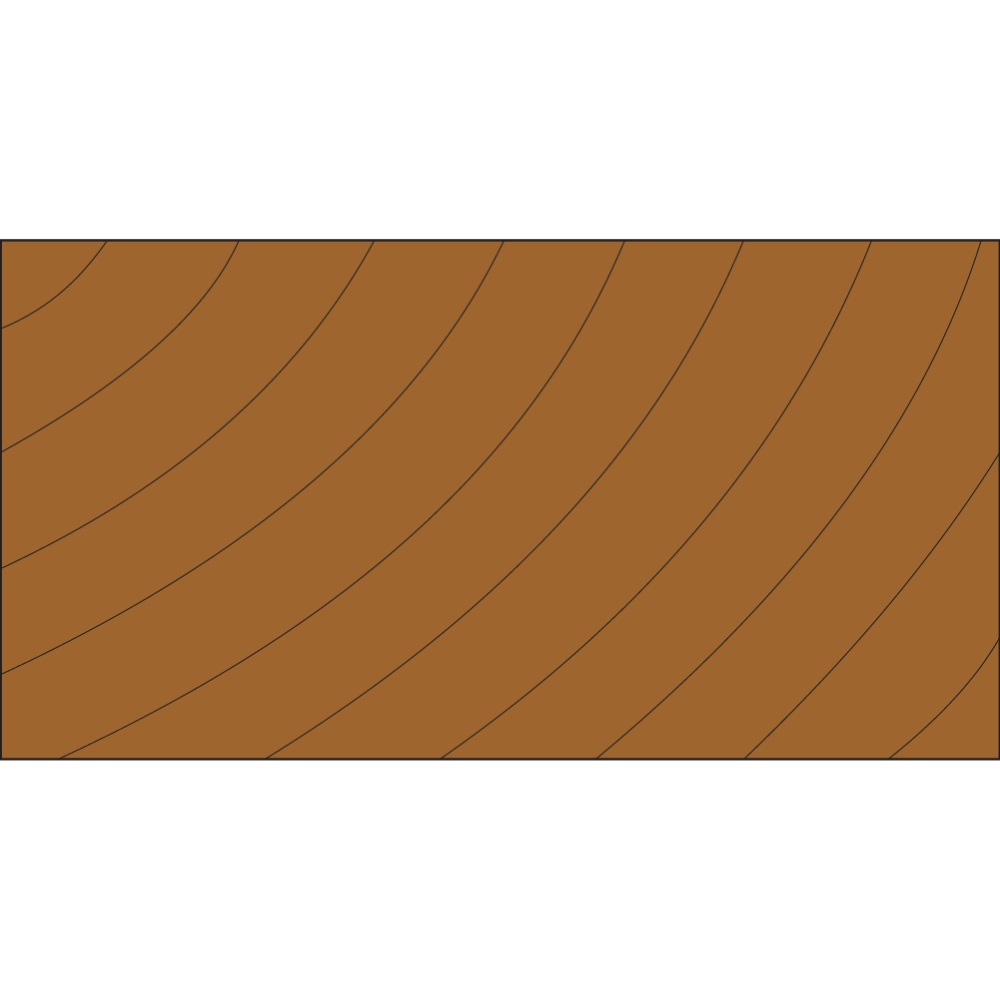 Rift sawn lumber is also quartered, but the planks are neither parallel nor perpendicular to the growth rings.
When looking at the end grain of rift sawn wood, you'll notice the growth rings are slightly off 90° from the surface.
The surface grain will have very straight lines, but there will never be any ray fleck since the medullary ray is purposely missed.
A benefit of rift sawn lumber is its stability. Since the end grain is nearly perpendicular to the face, it reduces the chances of the board twisting or cupping.
Live Sawn
Log Cut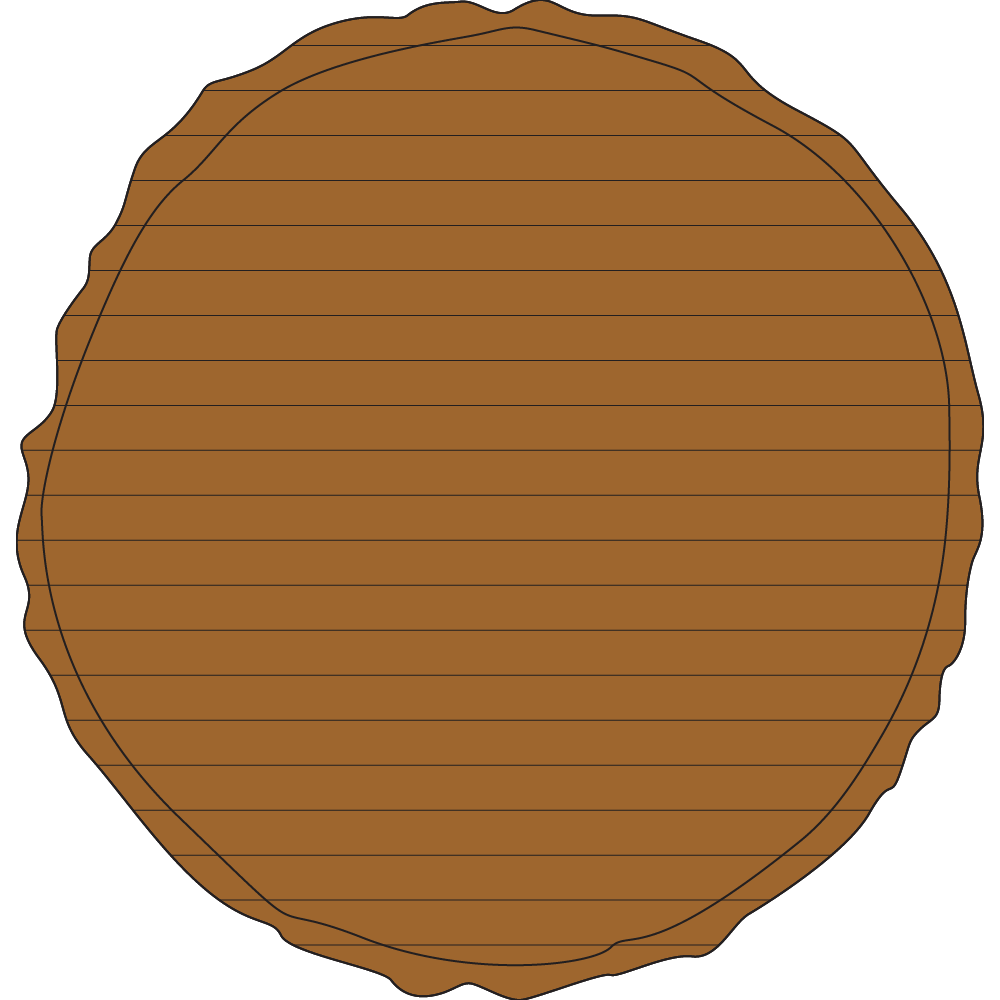 As the name implies, live sawn is generally reserved for live edge slabs. In this cut, a sawyer simply cuts board after board – from end to end – to create unique pieces. (Each plank will contain areas of flat, quartered, and rift sawn lumber.)
It's important to understand how the wood was cut because it affects the stability and appearance of the lumber.
If you have questions about sawn wood or need recommendations on what type of wood to use for your next project, do not hesitate to reach out.
The WoodSource is a fully functioning mill. We produce a wide range of products, from decking to moulding and can custom manufacture nearly any product.
Contact us for a quote on custom milling.
"*" indicates required fields