Knotty vs. Select Cedar – Which Should You Choose?    
Knotty vs. Select Cedar is the question we are going to help you answer today.
Western red cedar is a popular material for interior and exterior applications, and rightfully so. It's durable, sustainable, and beautiful. Cedar is also versatile because the wood is sorted based on a number of criteria, so you can choose the right grade for your project (and budget).  
Cedar categorization involves classifying it based on its appearance. More specifically, we can group our cedar into two main categories:
Knotty – There are knots on the face of the lumber.
Select – The face is virtually knot free. This grade is also sometimes referred to as clear cedar.
Knotty and select cedar come from the same tree and are sorted based on their visual characteristics.
It can be hard to know which cedar options to consider for your home projects. It's important to understand the difference between knotty and select cedar grades so that you can make the right choice for your project.
Knotty Cedar
Knotty cedar has a lot of character and personality. The natural knotting is unique to your specific cedar, ensuring you create one-of-a-kind projects.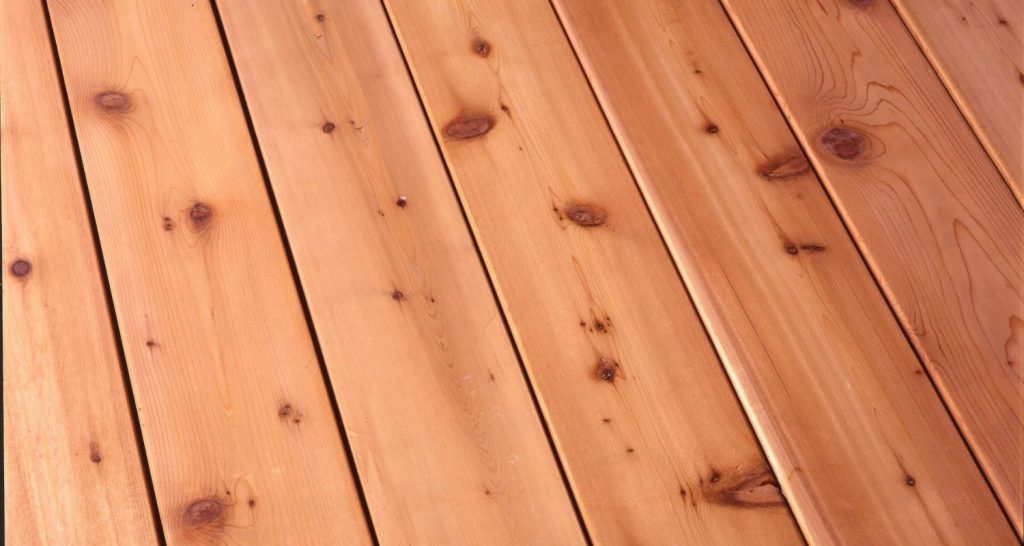 Advantages of Knotty Cedar
Durable
Select tight knotty, sometimes abbreviated as STK, is a specific type of knotty wood characterized by intergrown knots. This means the knots are stable and aren't likely to fall out. STK wood is perfect for indoor and outdoor projects alike! 
 
Cost-Conscious 
Knotty cedar is less expensive than select (clear) cedar. If you're looking to cover a large deck or finish the side of your home, you can save a lot of money by choosing knotty cedar.
Knotty cedar is great for:
Pergolas
Fences
Decks
Raised garden beds
Cabanas
Railing
Fascia
Interior Paneling
Select Cedar
Select cedar is virtually free from knots, giving a magnificent minimalistic and clean appearance.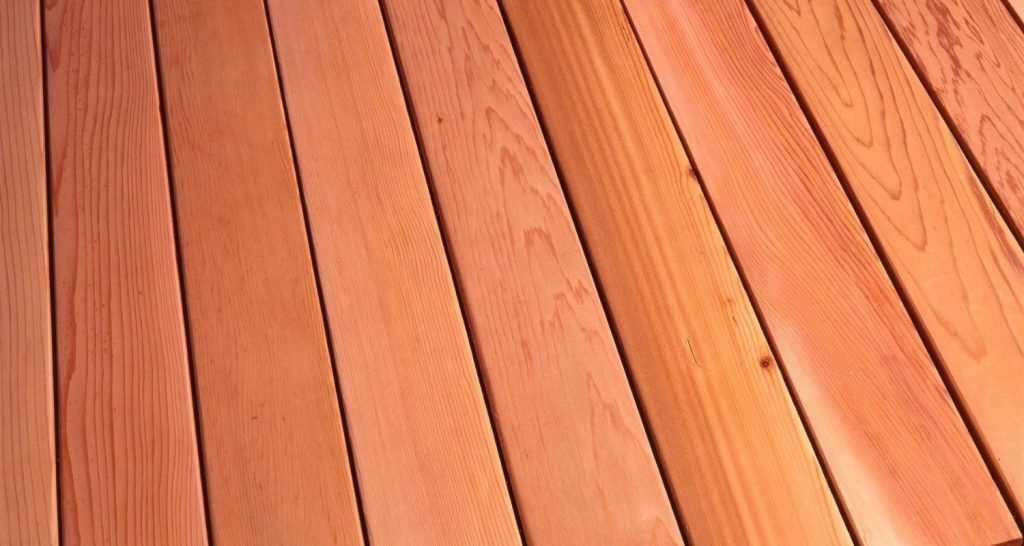 Advantages of Select Cedar
Appearance
One of the biggest advantages of select cedar is its look; It has a stunning aesthetic and can add texture and warmth to many designs' choices.
Resistance capabilities
It is a highly prized wood type for outdoor use! Select cedar is one of the most durable and long-lived species available. 
Select cedar is great for:
Saunas
Decks
Custom Furniture
Soffits
Wall cladding
General Advantages of Cedar
Knotty and select cedar share many of the same advantages including:
Resistance to rot, insect damage, and decay.
Ability to endure harsh weather conditions and high-moisture areas.
Pitch and resin-free, making it suitable to take virtually any stain, finish or bleaching product!
Dimensionally stable, meaning it is much less prone to warping, twisting and cracking than almost any other species of wood. 
The versatile characteristics of Western Red Cedar are well-known and make it an excellent choice for your next project!  
So knotty vs. select cedar, which one are you going to choose for your next project?
The WoodSource is one of the largest retailers of Western Red Cedar in eastern Canada! Before your next project, pay us a visit or check out our website. Our team is always happy to discuss the needs of your individual project and make recommendations for the type of Western Red Cedar to use.
"*" indicates required fields