Deck Board Profiles Explained 
There's more to choosing decking than just picking the material. You also need to choose a deck board profile. There are three main profiles: solid, grooved, and tongue and groove. The type of profile impacts the performance and appearance of your deck, so it's important to choose the right decking profile for your project.
Solid Deck Profile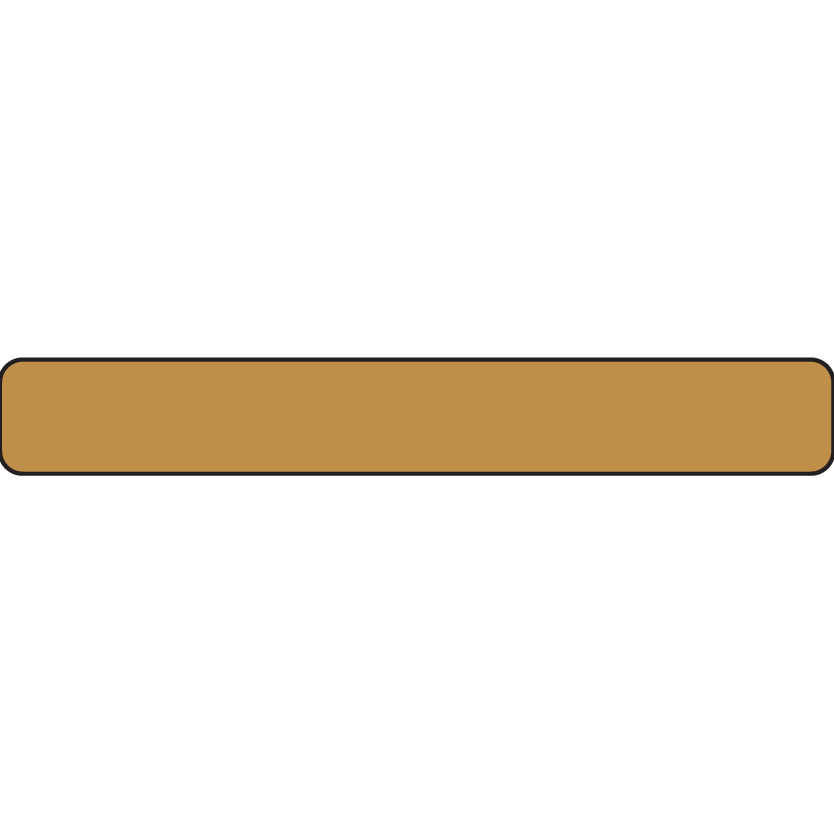 Solid decking, also square decking, is a traditional option where the deck boards' sides are smooth, without any grooves or channels.
Why are Deck Board Edges Rounded?
Deck boards usually have eased (rounded) edges. The edges are rounded during the milling process for a number of reasons including helping prevent the wood from splintering, allowing water to easily drain between boards, and ease of handling.
Solid profile decking is the classic option for wood and manufactured deck boards. Cedar, ipe, and red batu decking can be face fastened with colour-matched screws or a screw and plug system. Solid wood deck boards can also be installed with an edge fastening system like CAMO, where the fasteners go through the side of the board and are virtually hidden from sight. 
Composite and PVC solid decking can also be face fastened with colour-matched screws, screws, and plugs, or a hidden fastener system. If you're using a hidden fastener system, it's important to note that there are many systems and they're made to work with specific product lines. Always make sure the fastener system you want to use will work with the selected decking products.  
After choosing a wood species and profile, the last decision is to choose the board size.
Grooved Deck Profile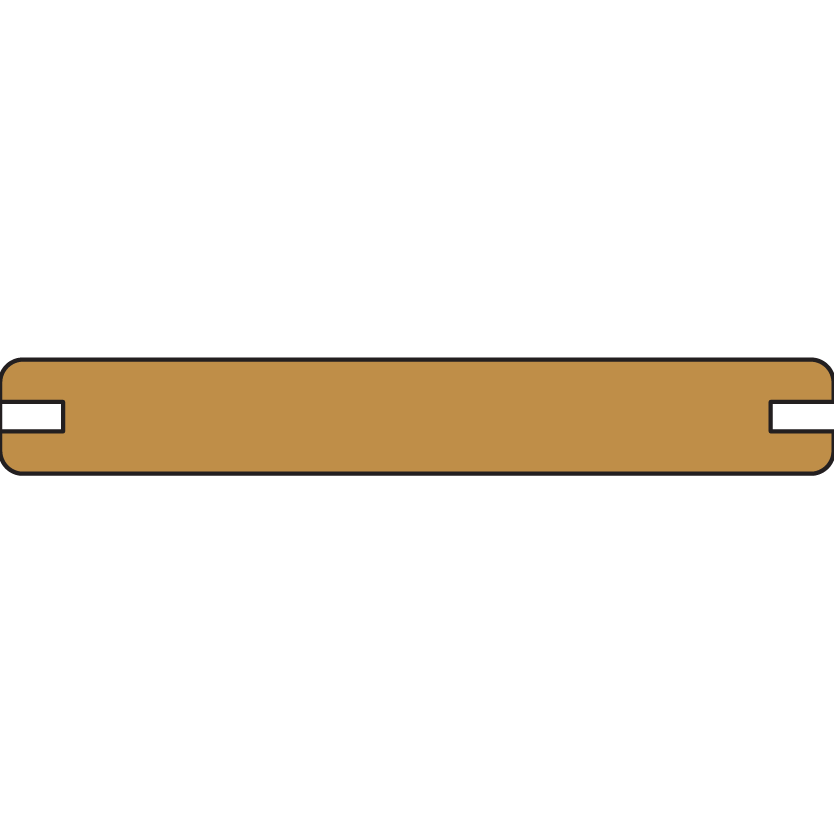 Grooved decking, as the name suggests, features channels or grooves along the sides of the boards. These grooves are designed to accommodate hidden fasteners, providing a smooth and sleek appearance to the deck surface.
Grooved decking is most commonly associated with composite and PVC decking, but it's also available for wood deck boards. The biggest advantage of grooved decking is the ability to easily install the boards with a fastener-free appearance. There are a variety of clip and bracket systems to choose from, but again, it's important to make sure the system is compatible with the deck boards you're using.
Another thing to keep in mind when working with grooved deck boards is that you should not use them exclusively for your deck. Grooved boards are great for the interior of your deck, but solid boards should be installed around the perimeter for a nice, clean edge.
After choosing a wood species and profile, the last decision is to choose the board size.
Tongue and Groove (T&G) Profile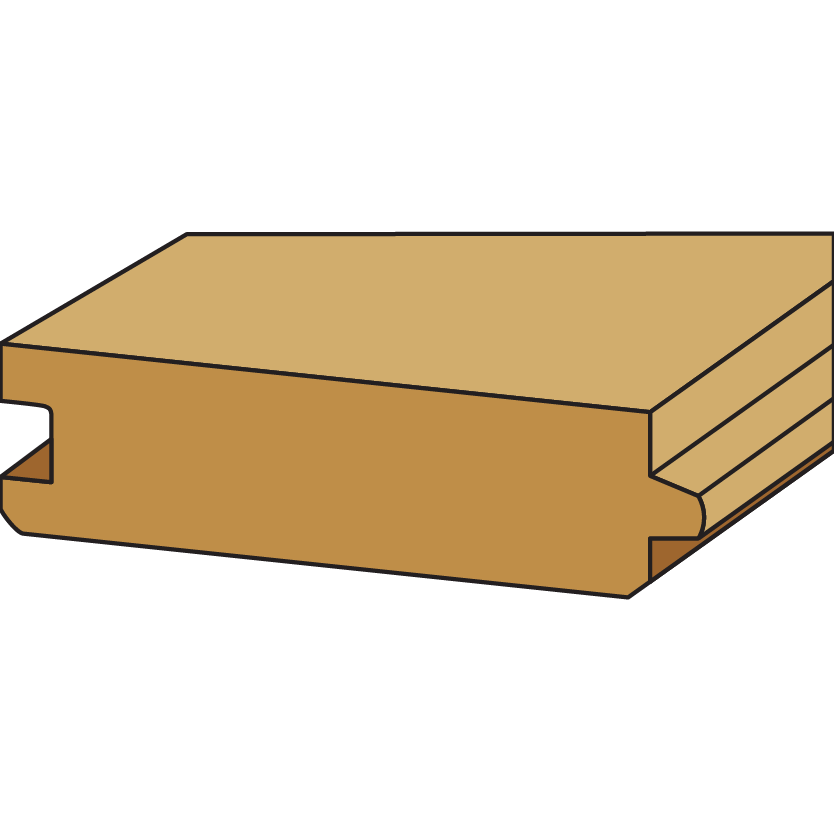 T&G decking features boards with interlocking tongues and grooves that fit snugly together, creating a tight and seamless connection.
A third decking option is T&G. This type of profile should only be used for covered or enclosed decks, as it doesn't allow for water drainage between the boards. Because of the installation limitations, this type of decking is also called porch decking.
T&G decking is available in different wood species and from a handful of composite and PVC deck manufacturers.
For installation, you'll need to securely fasten the first board and then treat it like any other T&G product, attaching the boards through the tongue. The fastener should be stainless steel or coated to prevent corrosion.
Additional Profiles
When using composite or PVC boards, there are two additional terms to know: full board profile and scalloped profile.
Full Board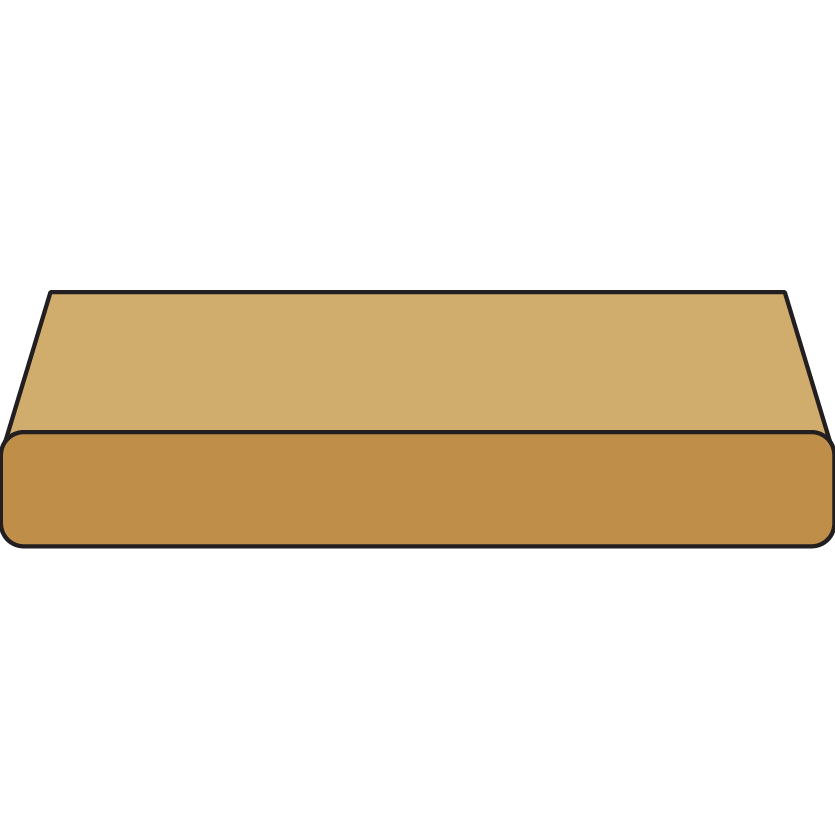 Scalloped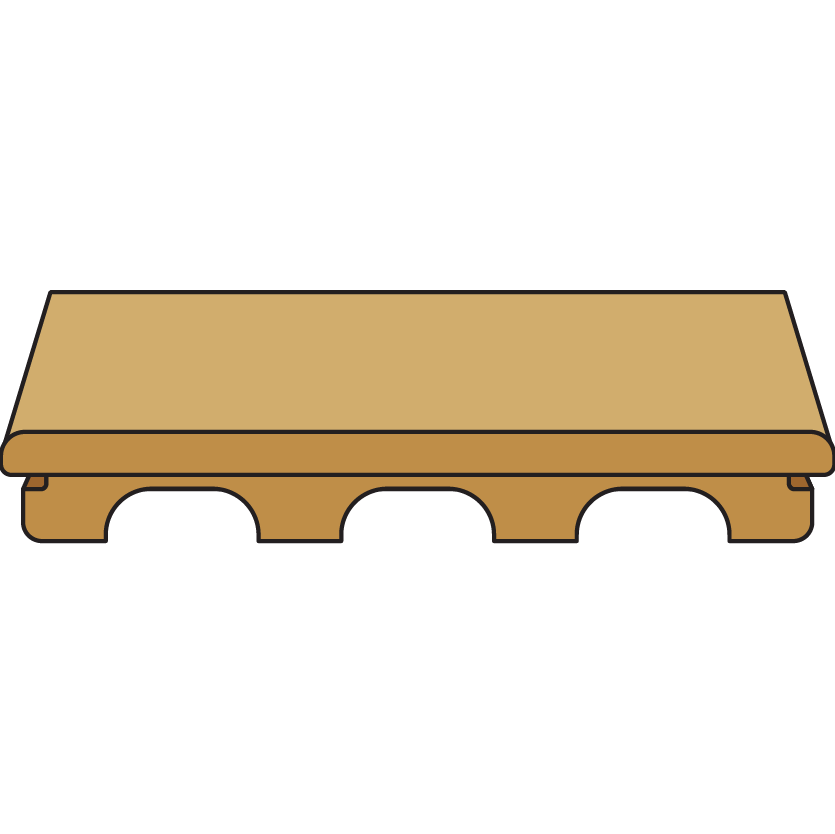 Full board composite and PVC deck boards are solid on all four sides. Depending on the product line, three sides or all four sides could be capped in PVC. Scalloped boards have ridges on the bottom of the board. This type of profile is made for its cost-saving measures and also to make the board lighter and therefore easier to work with. Scalloped boards could be capped in PVC on all four sides or could only be capped on the top and sides.
Full board and scalloped profiles are independent of solid and grooved boards, meaning you can have a:
Full board solid profile
Full board grooved profile
Scalloped solid profile
Scalloped grooved profile
There's no right or wrong option when it comes to deck board profiles. Choosing the right decking will depend on your specific project, your design aesthetic, and your budget. Solid decking is ideal for clean and stable surfaces, grooved decking provides a seamless and modern look with hidden fasteners, and T&G decking is perfect for covered or enclosed decks.
For help choosing the best decking profile for your project, reach out to a salesperson who can answer questions and put together a quote for materials.
"*" indicates required fields