The Sansin line of Exterior Enviro Stains has a unique formula offering many levels of finish – from penetrating natural finishes, to high-gloss barrier coatings. Modified natural oils and resins are carried deep into the wood's cell structure using one of nature's commonplace miracles – water. As the water evaporates, Sansin bonds directly with the wood substrate, forming a tough, durable barrier that won't crack, peel or blister.  We are stocking 3 different Sansin products; the Eos, Ardera and the Wood Sealer.  You can count on exceptional beauty and lasting performance with these products.
Ardera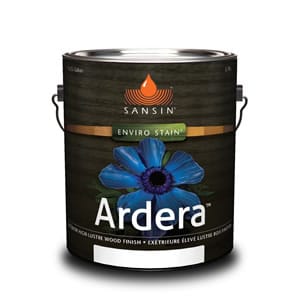 Beautiful high-lustre finish for your wood projects.  Enhances the beauty of almost any wood surface with an exceptionally tough, durable finish. Highly resistant to wear and UV.  Can be used as a topcoat over Eos, or on top of other brands of stains.
Available Colours:
Caliwood
Chestnut
Golden Cedar
Gold Rush
Natural Teak
Sundance
Size: 3.78l
Eos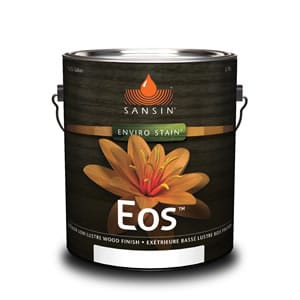 Beautiful one or two-coat water-borne wood finish.  Exceptionally versatile protection for siding, logs, decks and fences. Beautiful, durable, highly water-repellent, breathable and UV-resistant.
Available Colours:
Alder Grey
Barnboard
Caliwood
Chestnut
Golden Cedar
Gold Rush
Natural Cedar
Natural Teak
Size: 3.78l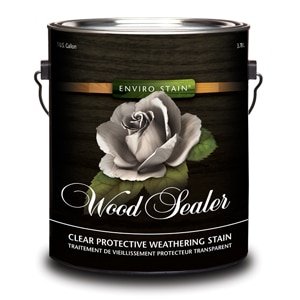 Wood Sealer
Premium protection, with the look of naturally-weathered driftwood. Sansin Wood-Sealer is a zero-VOC waterborne penetrating sealer that aggressively repels water while allowing wood to breathe.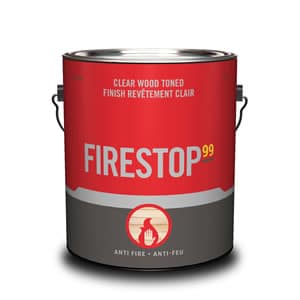 FireStop 99
In the presence of heat or flame, Firestop 99 will intumesce (expand its film thickness) creating a thick charred heat-insulating foam layer.  It provides "Class A" flame spread protection, has excellent adhesion and can be cleaned up using simple soap and water.