Plywood, Sheet Goods & Veneers
Sheets goods is an all-encompassing term that includes products such as plywood, MDF, Melamine, MDO, and veneer sheets. Here is everything you need to know to purchase these products online or in-store. 
Plywood
Plywood Basics
When purchasing plywood in-store or online, you'll see a variety of abbreviations in the product descriptions. These abbreviations indicate the type of veneer cut, what the core is made of, and how the plywood is graded.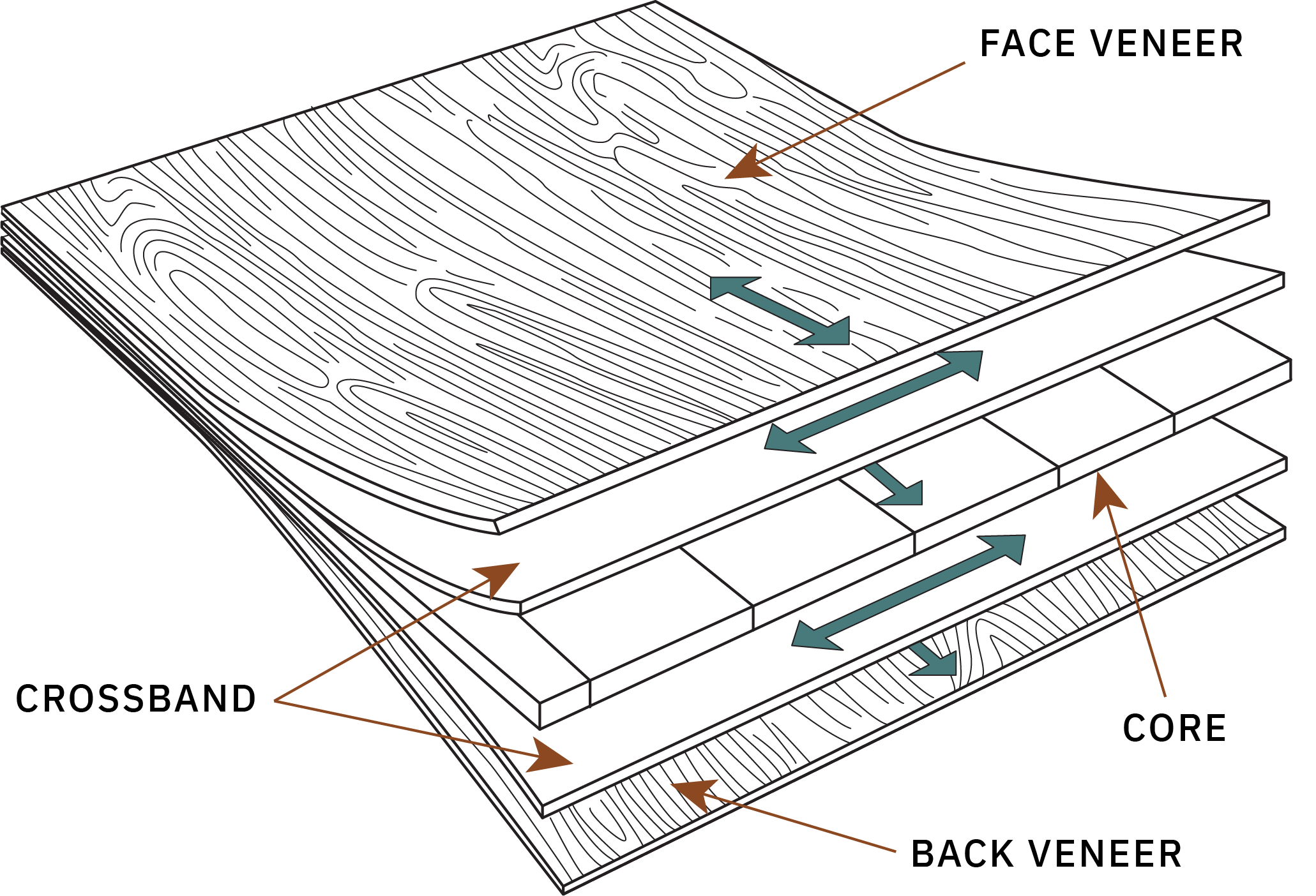 Plywood is made up of three different parts: 
Veneer: The visible top and bottom layer of the plywood. 

 

Crossband: A second layer underneath the top and bottom veneer. These sheets typically run across the grain to provide additional stability.

 

Core: This makes up the inner part of the plywood.

 
Veneer Cuts
There are four ways to cut wood into the top and bottom veneers. The way veneer is cut is important because it drastically affects the grain pattern and how the veneer looks.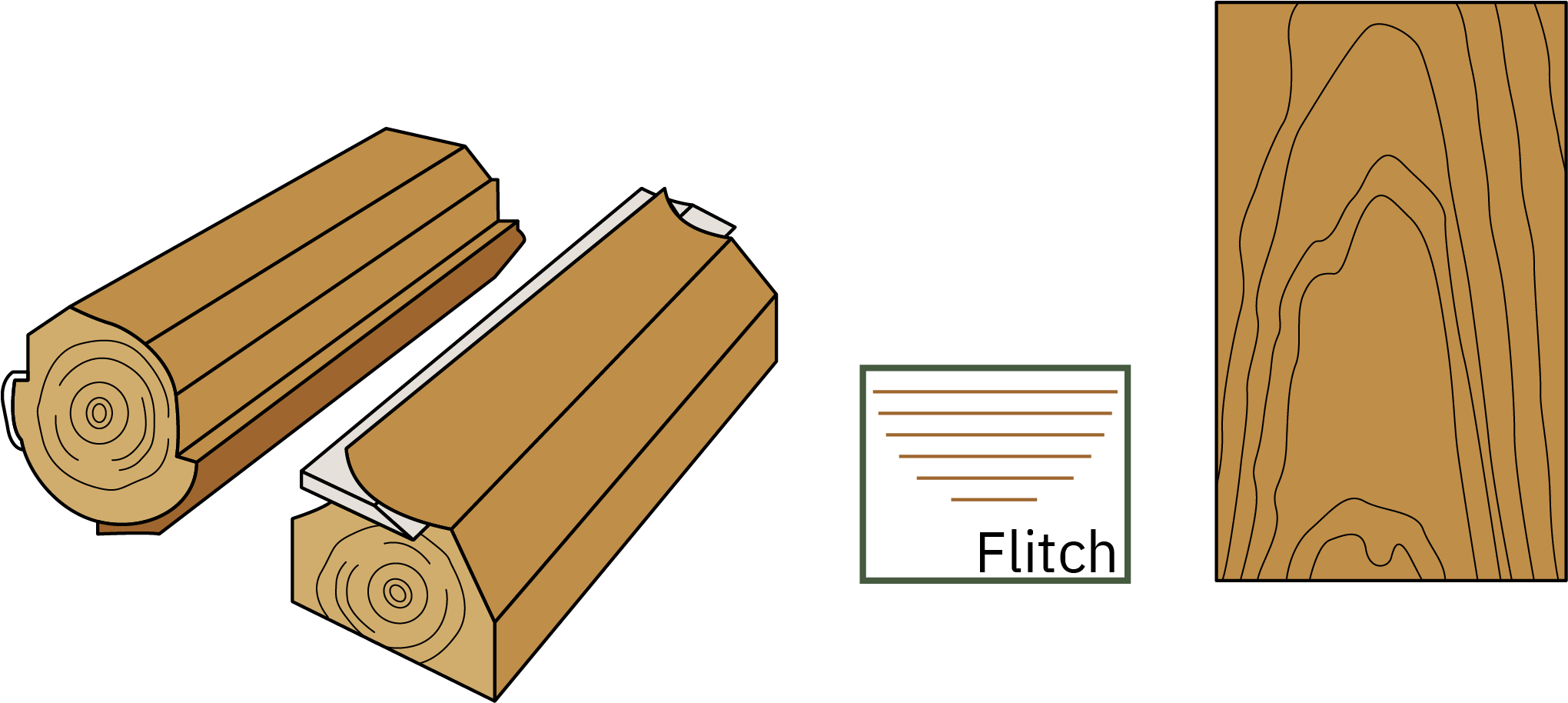 Abbreviated FC or FS in product descriptions. 

A half log (flitch) is repeatedly sliced parallel to a line through the center of the log. 

This type of cut produces a variegated grain.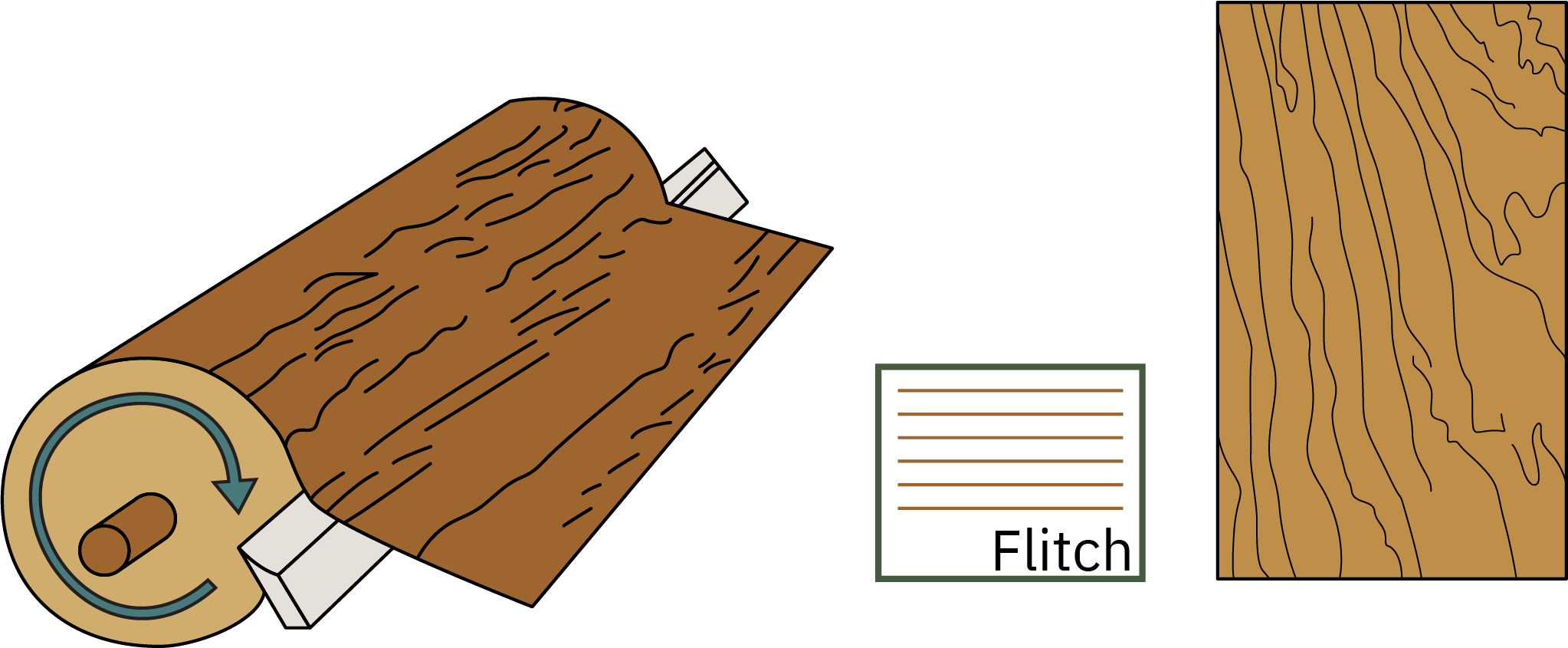 Usually labelled Rotary in product descriptions. 

The full log is mounted on a lathe and a continuous sheet is cut. 

A rotary cut follows the growth rings and creates a bold grain.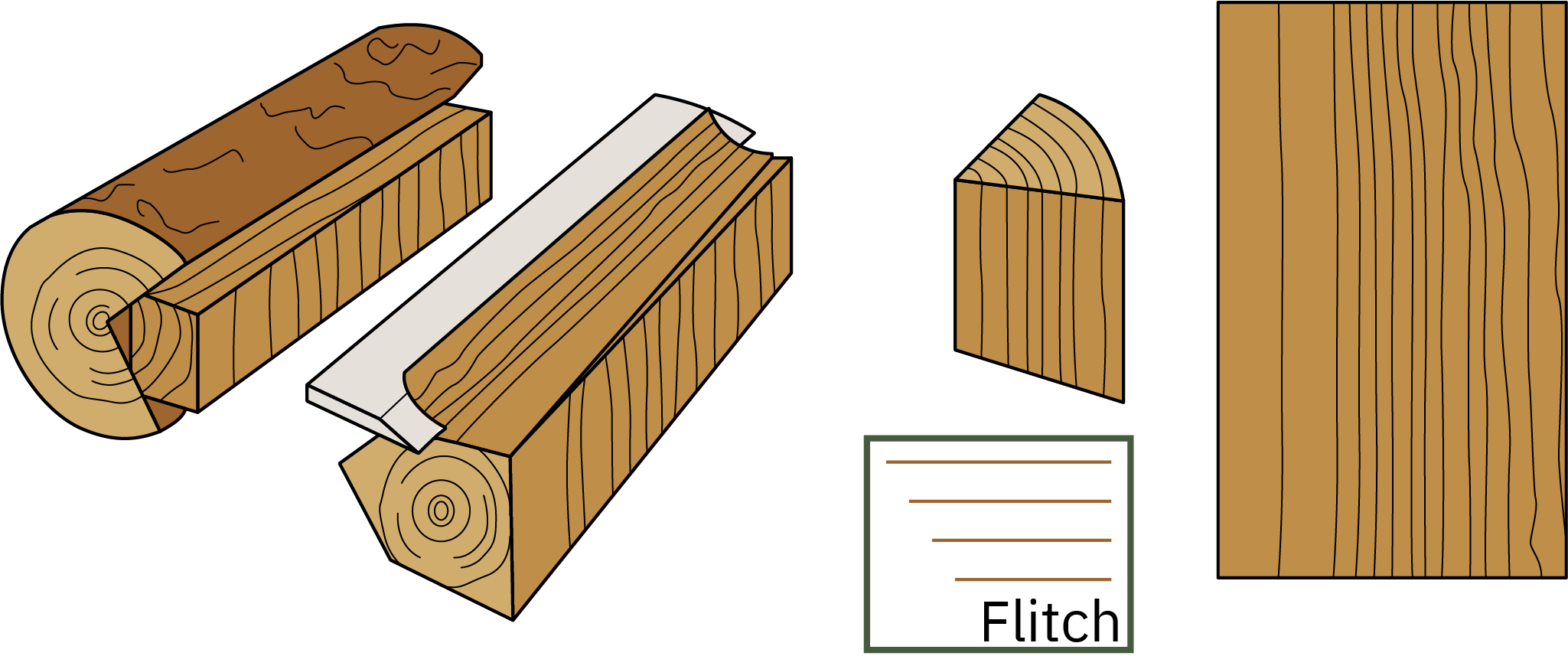 Abbreviated QTD in product descriptions. 

A log is quartered before slices are cut at a right angle to the growth rings. 

Quarter cut creates grain stripes in the veneer. Sometimes the lines are straight, sometimes the lines are varied (depending on the species).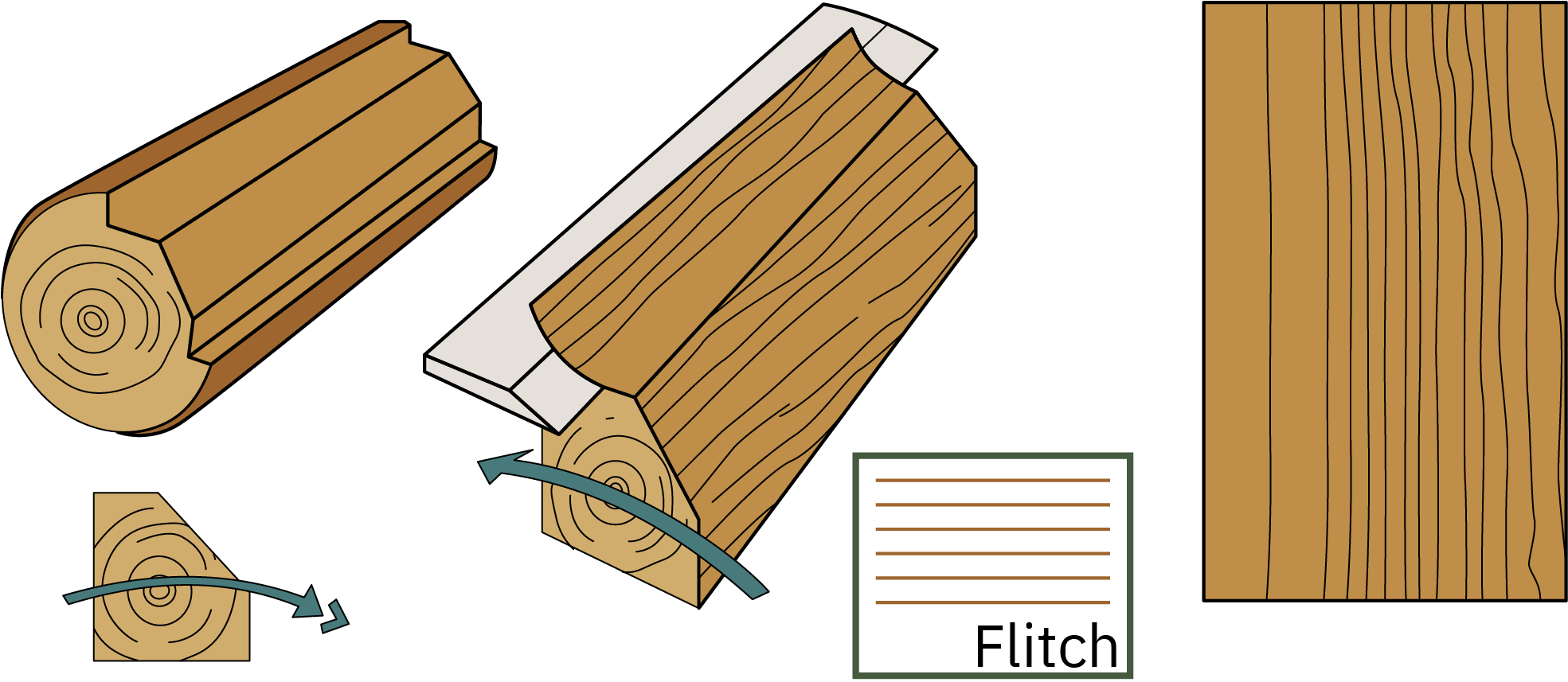 Often labelled Rift in product descriptions. 

A quartered log is tilted at a slight angle (15°) so that slices are perpendicular to the growth ring. 

The angled cut creates a comb grain effect on the veneer. 
Core Options
The middle of the plywood is called the core and will likely be either: 
Veneer Core (sometimes called plywood core)

Abbreviated VC in product descriptions.

Thin layers of wood veneer are glued together to make up the core.

Often the product description will also include how many layers (plys) are in the board. Generally, the more plys in plywood, the more stable the panel will be.

 

Particle Core

 

Abbreviated PC in product descriptions.

The core is made up of pressed sawdust and glue.

 
For strength and durability choose veneer core. A Veneer core has less flexibility and is generally stronger than plywood with a particle core. 
For stability choose particle core. Since the core is made of pressed sawdust, it is less prone to warping and therefore is more stable.
Categorizing Plywood
One way to categorize plywood is to group it as construction grade or specialty plywood.  
Construction grade plywood is the material found in big box stores that is sold in bulk to builders and homeowners, mainly for sheathing purposes.  
At The WoodSource, we don't sell construction grade plywood. Instead, we focus on stocking high-end specialty plywood. 
We categorize our specialty plywood into three categories: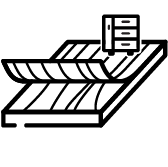 Cabinet Grade Veneer Plywood
Available in domestic hardwood and softwood species in addition to some exotic species.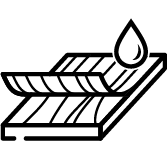 Used in applications where the plywood is in direct contact with water.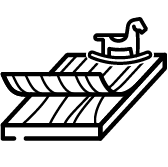 A versatile plywood used in furniture making, toy building, and other woodworking applications.  It is prized for its many-layered, void-free, solid birch core which is very stable and has an attractive appearance.
Plywood Grades
Plywood grade refers to the quality of the veneers. The fewer defects present, the higher the grade.   
Grades are generally designated using an alpha-numeric code. There are general plywood grades, and then additional grades and certifications for specialty products like 120Baltic birch and marine plywood. 
One way plywood is graded is by labelling it either G1S or G2S: 
G1S – Good one side.

Designates that only the top face is appearance grade.

The back face could have defects or be a different species.

This type of plywood is typically used where you will only see one side of the plywood (such as cabinets or furniture).

 
G2S – Good two sides.

Designates that both faces are appearance grade.

This plywood is used in instances you would see both sides of the wood such as doors, partitions, and shelving.
Another way you could see plywood graded is with an A-D scale: 
A-Grade Plywood: Highest quality and will be the most expensive. The face is smooth and easy to finish (paint or sand).

 

B-Grade Plywood: Could have minor flaws that require repairing. The surface is slightly less smooth than A-grade plywood.

 

C-Grade Plywood: Allows for visible flaws and knots up to 1-½" in diameter.

 

D-Grade Plywood: The lowest quality and least expensive option. Allows for visible flaws and knots up to 2-½" in diameter. 

 
This type of lettered grading system grades both sides of the plywood. For example, plywood with a grade A/B means the top face is graded A and the bottom face is graded B.  
Marine Plywood Certification
Marine plywood is face graded using the A-D scale, however, it will be stamped with an additional certification: 
BS 1088 – To meet this specification, the plywood must meet stringent requirements relating to adhesives, face, core veneers, manufacturing defect limitations, moisture content, finishing, size, and thickness. If the marine plywood has met the BS 1088 certification, the sheet will be stamped.  

BS 6566 – A lower British Standard specification that's less stringent than BS 1088. The BS 6566 designation relaxes requirements around species and surface defects on the faces. 
Learn more about marine plywood by reading our article: Buying Marine Plywood – What You Need to Know. 
Baltic birch plywood uses a different grading scale: 
B/BB — Highest Grade

T Both top and bottom veneers are single pieces. The top veneer (B) is clear and free of defects. The bottom veneer (BB) allows for some colour-matched patches with are egg sized and shaped.  
BB/BB

Both top and bottom veneers are single pieces. Both faces could have some colour-matched patches and light streaking. Tight pin knots may be present. 
BB/CP

Both top and bottom veneers are single pieces. The bottom veneer (CP) can have unlimited patches and sound knots. 
CP/CP

Both top and bottom veneers are single pieces and can have unlimited patches, sound knots, and repaired splits.  
C/C — Lowest Grade

Small veneer splits are allowed in addition to unlimited patches and open knots. 
Plywood Sizing
Most plywood comes in a standard size of 4' by 8'. Unlike other products (like dressed lumber) plywood is generally true to size (meaning a 4x8 is actually 4' wide and 8' long).  
Baltic birch plywood is an exception at The WoodSource. In addition to stocking 4'x8' sheets, we also bring in 5'x5' sheets. 
When it comes to thickness, plywood is measured either in inches or millimetres. Always be sure to check the thickness when purchasing and remember that conversion tables (between inches and millimetres) are not 100% accurate.
MDF, Melamine, and MDO
Another category of sheet goods includes MDF, melamine, and MDO boards. Although they're sometimes grouped with plywood, they're distinctly different products.
Medium-density fiberboard (MDF) is an engineered product made from sawdust and glue compressed into sheets under high temperatures and pressure.  
There are different grades of MDF available including 
Standard

Ultra-light

Moisture resistant 
MDF has an extremely smooth surface with no knots or imperfections making it a perfect painting surface. It's most often used for mouldings, cabinets, and furniture making. 
MDF is sold in 4x8 sheets and comes in multiple thicknesses. One important thing to note is that 4x8 sheets are not always true to size. MDF boards usually measure 49" wide by 97" long. 
Melamine has a particle board core, but unlike plywood which has a wood veneer, melamine is thermally fused to the top and bottom. The plastic coating makes it resistant to scratching, staining, and water while being easy to clean. It's most often used for furniture and cabinet making.  
Like MDF, melamine is also not true to size. While sheets are sold as 4x8, they usually measure 49" wide and 97" long.
Medium Density Overlay (MDO) is a specialty sheet good that is often confused with MDF. MDO is made up of multiple plys and waterproof glue that create a void-less core. It also features waterproof paper on the front and back making it perfect for painting. MDO is most often used in outdoor applications for signs, concrete forms, or as siding.  
Unlike MDF and melamine, MDO is available G1S or G2S. It is also true to size. A 4x8 sheet actually measures 48" wide and 96" long. 
Veneer Sheets
The last group of products that we classify as sheet goods at The WoodSource is veneer sheets. 
These are very thin (usually about 1/32") sheets cut from real wood. They have a paper back that can be glued to various surfaces. These sheets are similar to what is fused to the top and bottom of plywood.  Veneer sheets are often sold with edge banding, a matching product that can be glued to the edge of the wood, to provide a cohesive and complete look. 
Shopping for sheet goods can be confusing. There are a lot of different products on the market and it's important to choose the right one for your project.  
If you have questions or want advice on which products to use, reach out to a member of our team.