Flooring, Stairs & Railing
We manufacture flooring, stairs and railing from a variety of softwoods and hardwoods.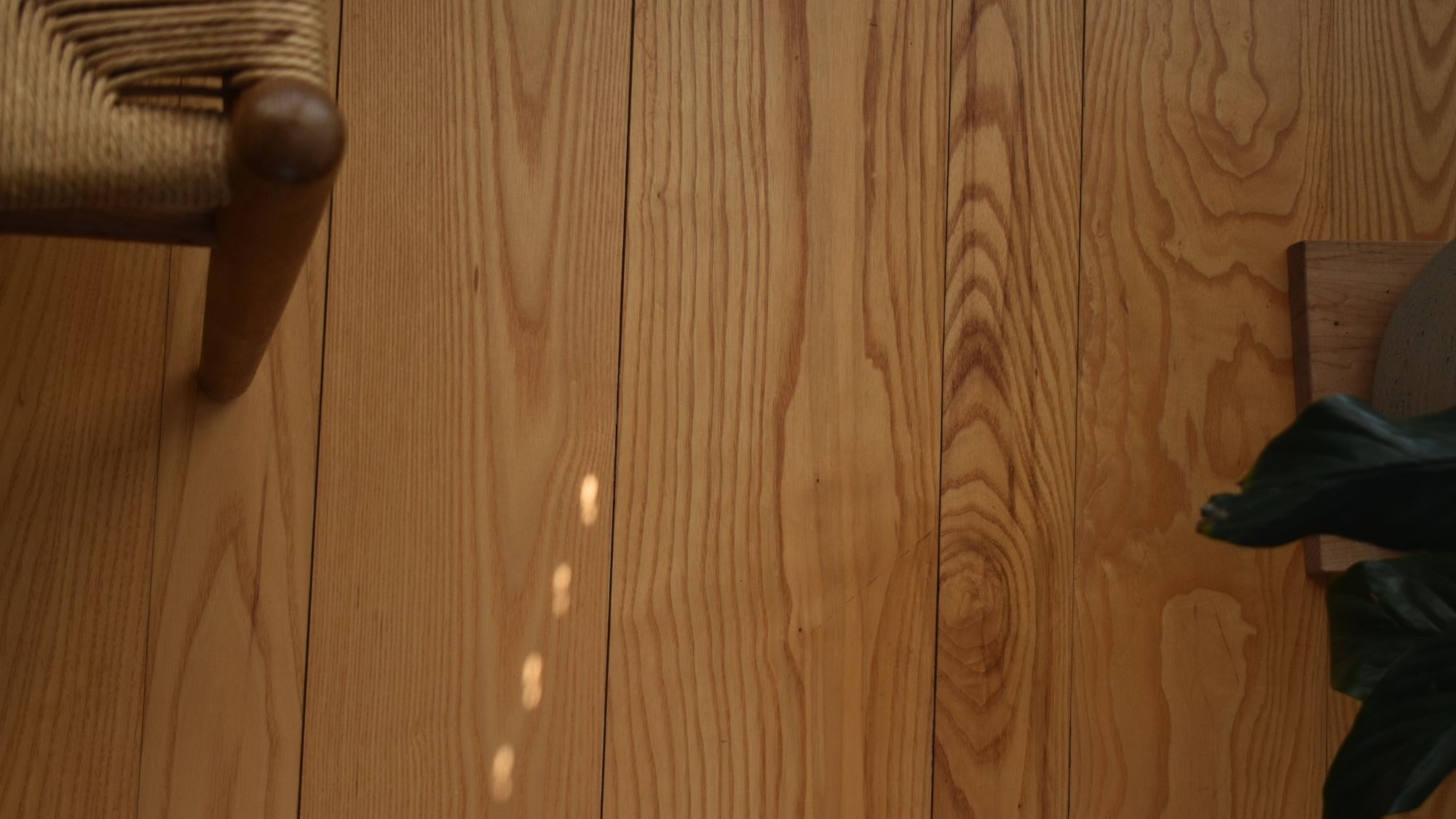 Flooring
All of our solid hardwood flooring is custom-made to your specifications. We can manufacture flooring to match an existing profile or help you replicate a look from a magazine or design show. All of our hardwood flooring is to be finished after install and is produced in random length runs containing lengths from 3'-10'.
In addition to our ability to produce custom floors, we can also special order pre-finished flooring through our extensive supplier network.
Current Stock Flooring
5" Face - Red Pine
Stair Treads
We stock solid hardwood treads in maple, red oak, white oak, and birch from 36"-60" lengths. We also stock red oak and maple winder sets and treads with right and left-hand returns. All of our treads are 1-1/16" thick and our standard treads have a bullnose round over.
Custom sizing, winders, volutes or treads built out of specialty woods are available by special order.
Railing & Baluster
We stock two railing profiles - modern and colonial. Both profiles are available in Maple and Red Oak in a variety of lengths. For customers looking for a different profile or for a species of wood not stocked, we can produce custom handrail in a variety of shapes and sizes.
Nosing
All of our nosing is milled in-house. Lengths up to 16' are available in certain species.
Stock Nosing
1-1/16" x 4-1/4" Rounded Nosing - maple, red oak
Custom sizing, square nosing or specialty wood is available by custom order.
Vent Covers
All of the vent covers that we carry are solid wood and complement any flooring job. We stock three kinds of vent covers; self-rimming, flush-mount and baseboard.
Self Rimming Vent Covers
3x10 - red oak
4x10 - ash, birch, maple, red oak, white oak, pine
Flush Mount Vent Covers
4x10 - ash, birch, maple, red oak, pine
Baseboard Grills
6x14 - birch, maple, red oak
6x24 - birch, maple, red oak
6x30 - birch, maple, red oak
8x24 - birch, maple, red oak
8x30 - birch, maple, red oak
Custom sizes and species available.
Interested in learning more about your options?
Send us an email and we'll get back to you within one business day!