Western red cedar is the ultimate outdoor building material. It's sourced sustainably in Canada and possesses a number of properties that make it perfect for use in decking, fencing, siding, and other outdoor structure projects. 
Why Choose Western Red Cedar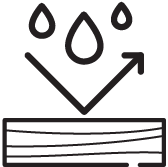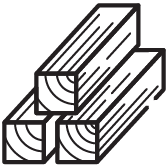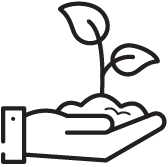 Cedar Grades
We sort our cedar using two factors: face appearance and knots.  Using these criteria, we categorize all of our cedar into one of four grades: Select, Good Four Sides, Premium, and Standard. 
Face Appearance Explained

Our dressed cedar has sharp, square edges.

Dressed: Abbreviated as D, also called Surfaced. Dressed (or surfaced) means the lumber face has been machined, usually planed, and is smooth. Lumber can be dressed on one or more sides. For example D4S stands for dressed four sides and means every side of the board has been machined. D2S stands for dressed two sides and means the top and bottom face have been machined.

Our good cedar has rounded (eased) edges.

Good: Abbreviated as G. This means that we have hand sorted cedar for pieces free of defects. Lumber can be graded Good on one or more sides. For example: G4S stands for good four sides and means the face is defect-free on all four sides. G1F2E stands for good one face, two edges and means that all but the bottom face is defect-free.
Knots Explained
Knots are the remnants of branches and appear as circular imperfections on the lumber face. We sort our cedar on whether knots are present or not: 
Tight Knots: There are stable knots (meaning they won't fall out) throughout the board. This is sometimes referred to as STK (select tight knotty). 
Virtually Clear: Indicates that the boards are virtually free of knots. This type of cedar is also referred to as select. 
Read in-depth about the difference between these two in our article: Knotty vs. Select Cedar – Which Should You Choose. 
Grade

Appearance

Knots

Application

Sizing

Select

Dressed four sides

Virtually clear

Premium product for high-end applications such as:
- Saunas
- Custom furniture

1", 5/4" 2"

Good Four Sides

Good four sides

Tight knots

Hand-sorted to ensure all four sides are smooth.
Perfect for:
- Pergolas
- Cabanas

2", 4", 6", 8"

Premium

A mix of G4S and Standard grades

Tight knots

- Fences
- Railing

2", 4", 6", 8"

Standard

Good one face, two edges

Tight knots

Projects where you won't see the back of the wood:
- Decks
- Fascia
- Raised garden beds

1", 5/4"
We stock a broad range of products and dimensions, with many items available in 18' and 20' lengths.
Cedar Lattice
Our lattice is made out of knotty kiln-dried cedar and milled onsite. It's free of staples on one face and is extra thick. It comes in three levels of privacy - in both diagonal and square - and is available in 4x8 and 1x8 sheets.
Cedar Shingles
We stock a #1 Blue label shingle which is 100% heartwood, 100% clear and 100% edge grain. It works great for roofs where quality cannot be compromised. We also stock a #2 red label shingle which allows for limited sapwood and flat grain as well as the occasional knot within the last 6" of the shingle. This product is great for siding applications.
Cedar Shakes
We stock 24" hand-split medium butt cedar shakes in #1 grade clear western red cedar.
Cedar Vent Soffit
Clear and beautiful, our western red cedar soffit vents can make any soffit job an area of pride on a house.
Cedar Handrail
We stock a simple 2x4 designer profile handrail made out of select kiln-dried cedar. It looks great around a deck or along the sides of your porch stairs.