TimberTech decking is a premium composite option featuring bold, beautiful colours and exceptional cap protection.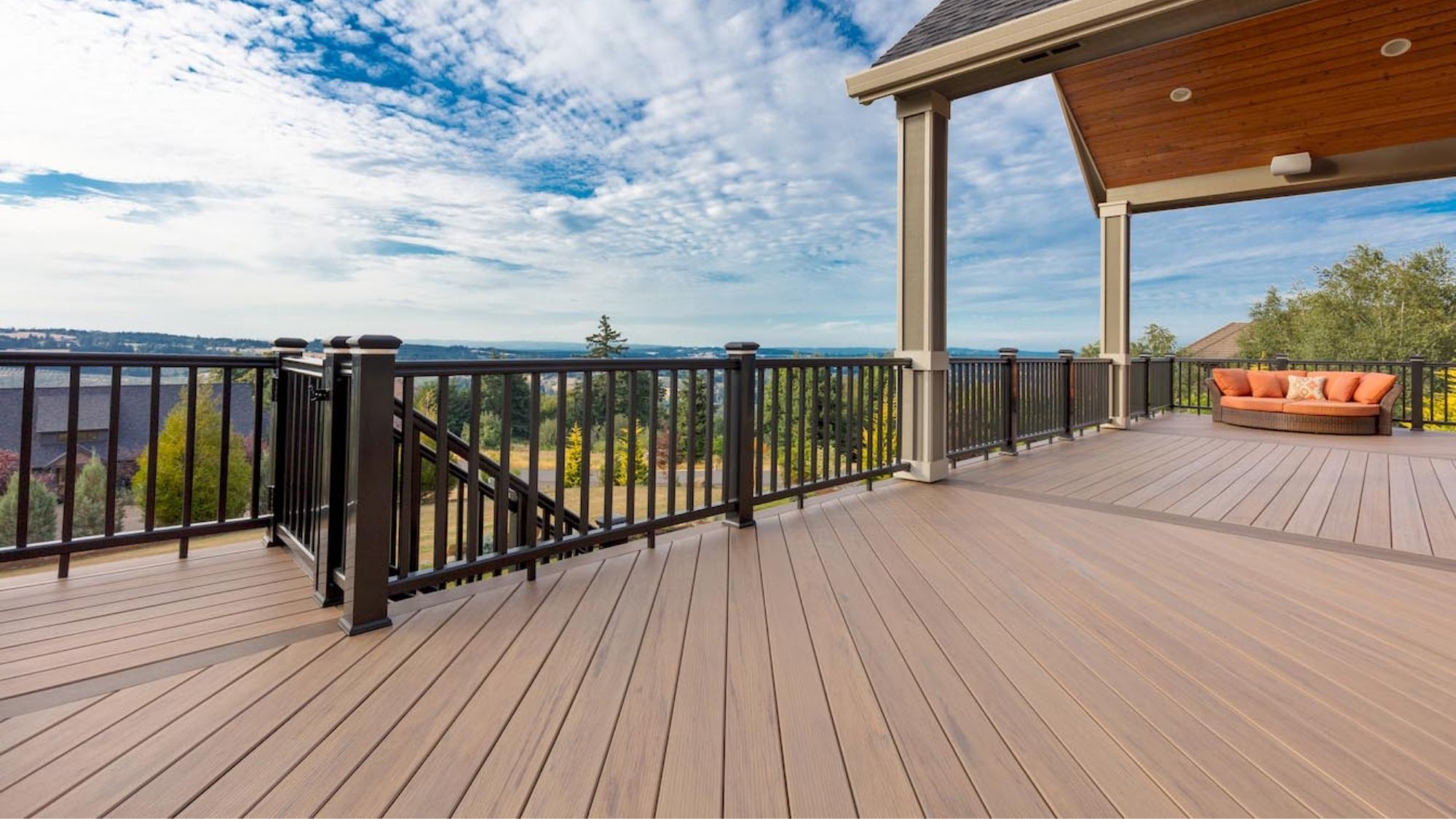 100% Synthetic Cap
No wood fibres in the cap that could compromise durability.

Mould Guard Technology
Boards are covered top to bottom (and grooves) with a patented process to prevent moisture damage.

Recycled Material
The core is a mix of synthetic (recycled) and wood materials.
TimberTech Pro
Stand apart from run-of-the-mill decks with this stunning, artisanal collection. This decking features a complex blend of several colours, natural board-to-board colour variation, and a hand-scraped texture that offers old-world charm.
There are three TimberTech Pro collections: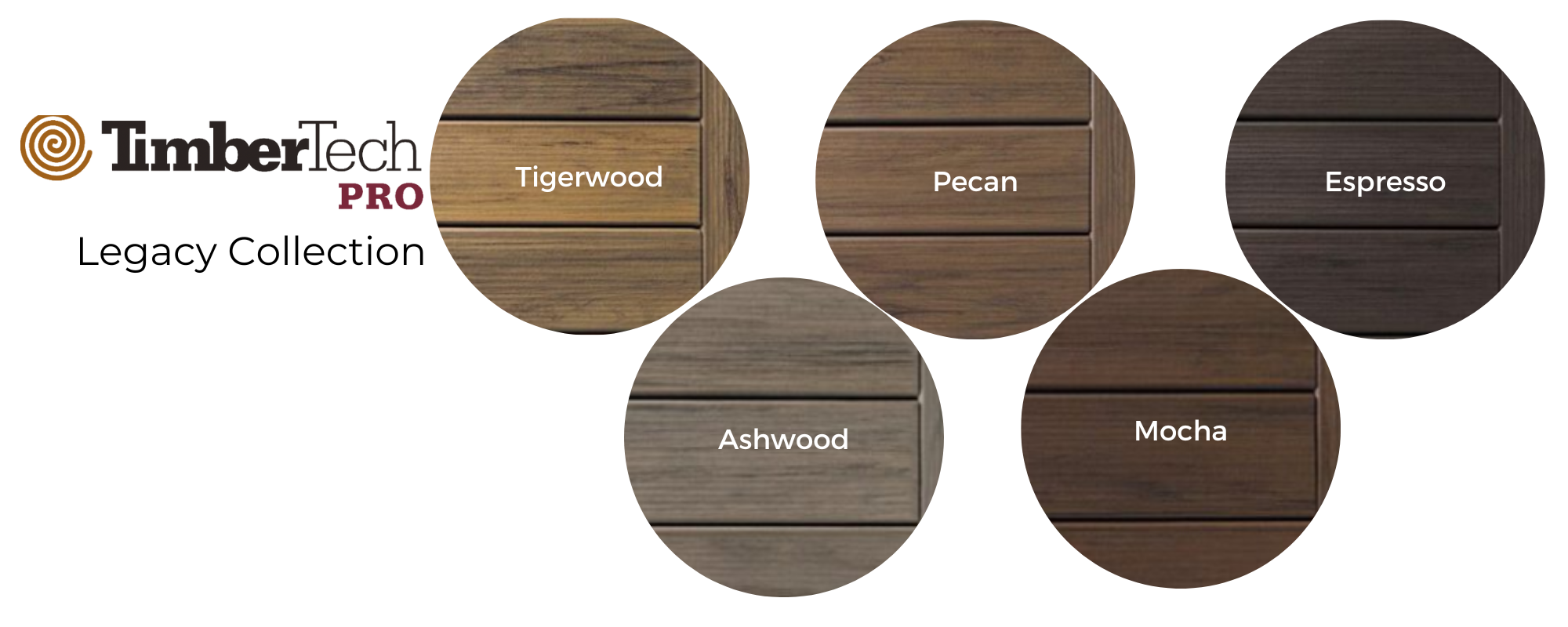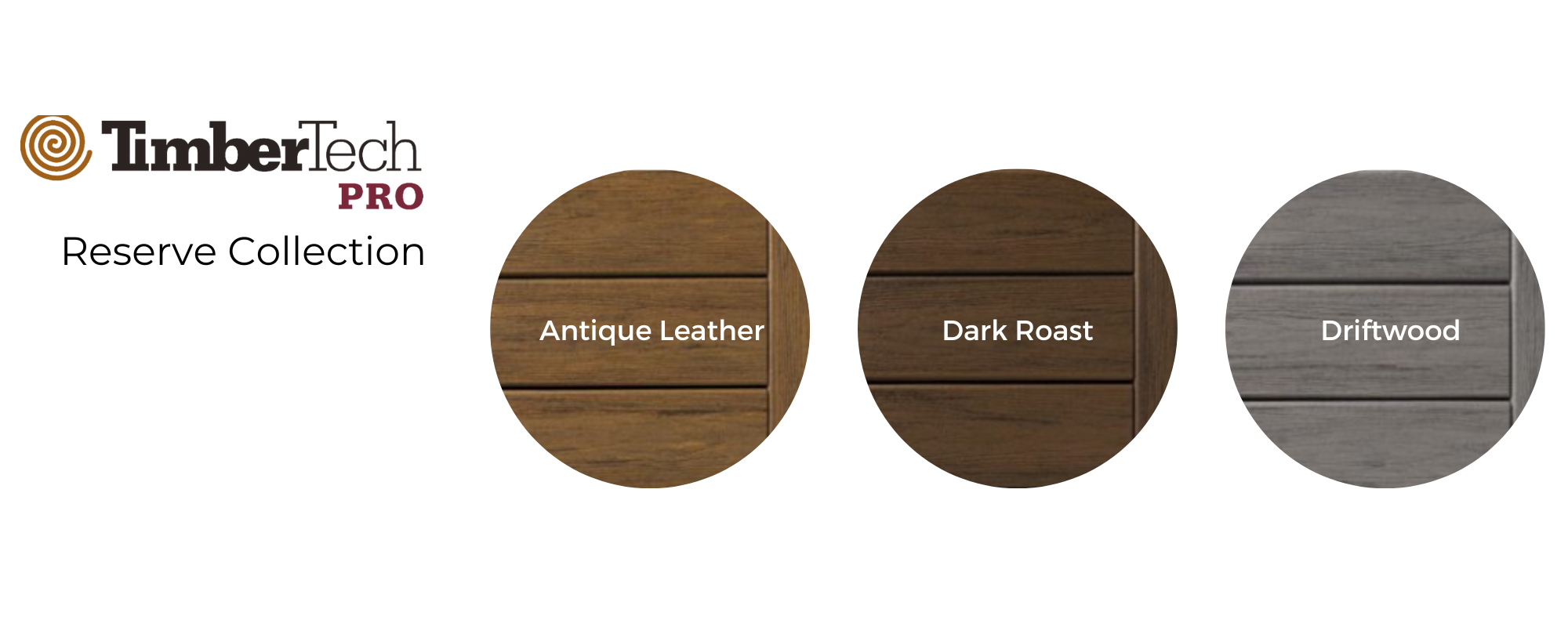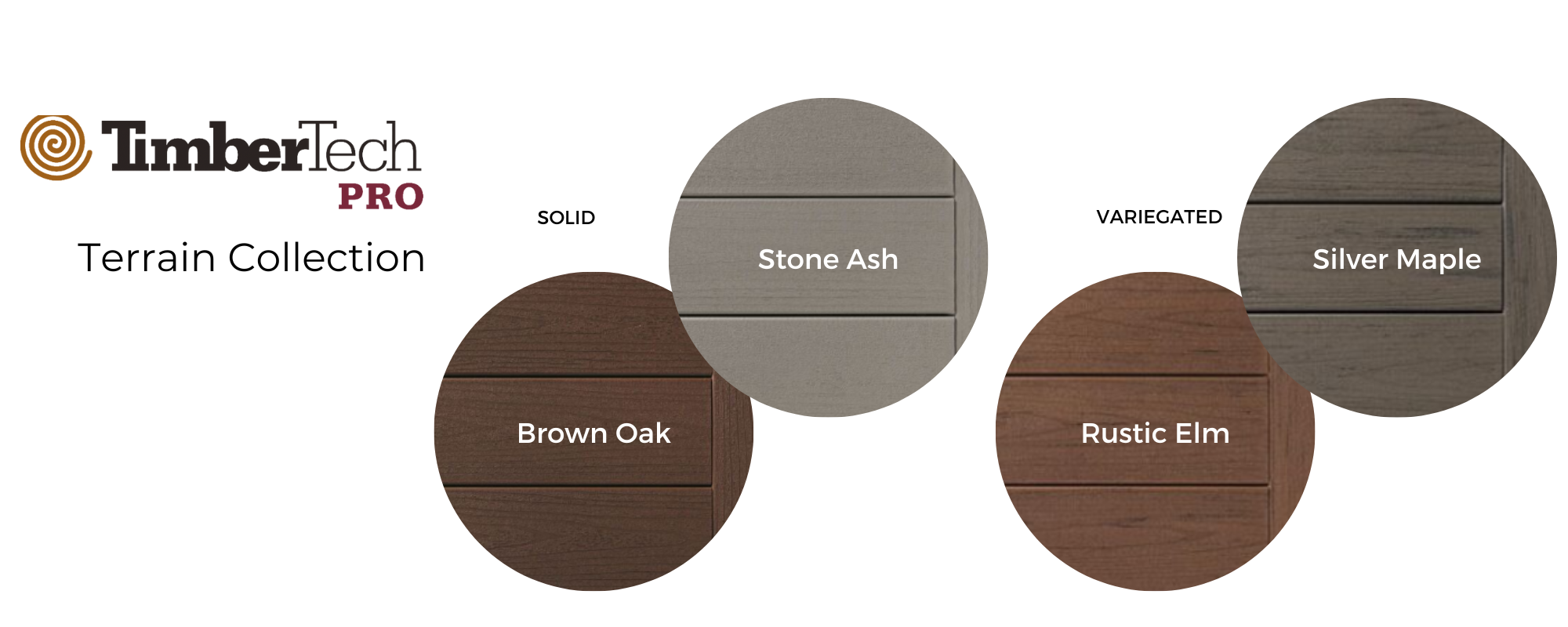 TimberTech Edge
Lean into beautifully simple colours with this inspired decking collection. The moderately varied hues and subtle, straight grain pattern create an authentic wood visual.
There is only one collection in the Edge line - Prime+. This cost-conscious product is capped on three sides and comes in a standard width.
Interested in learning more about TimberTech decking?
Book a free appointment with one of our sales experts.