Azek is revolutionizing outdoor living with long-lasting, low-maintenance, and beautiful-looking decking options.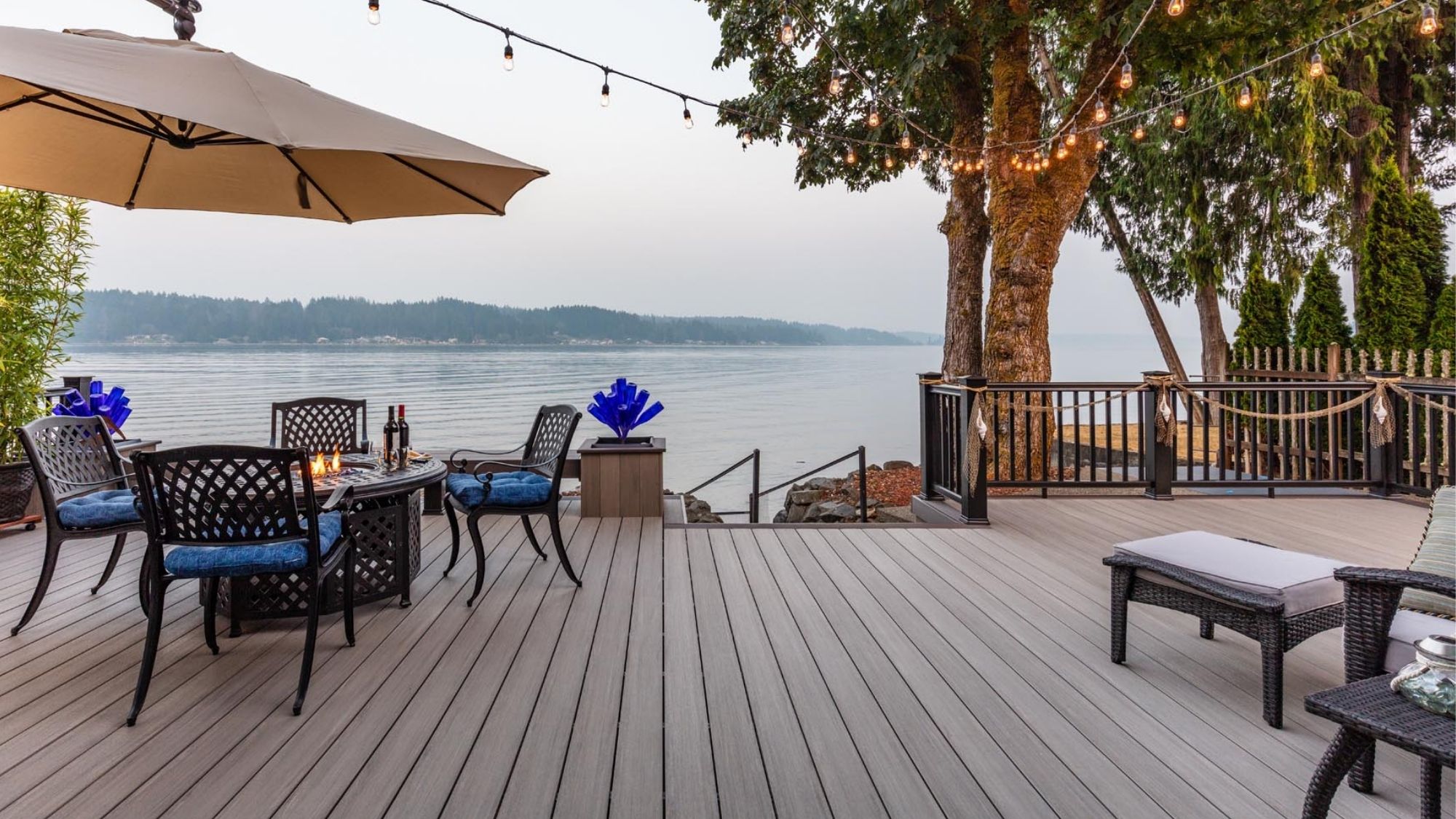 Water Resistant
No organic material in decking surface or core

Alloy Armour Technology
Protects the surface from mould, mildew and rot

Lightweight
25-35% lighter than composite decking

Superior Heat Distribution
 Cooler to the touch than similarly coloured composite

Multi-Width Decking
Available in 3 widths for unique design options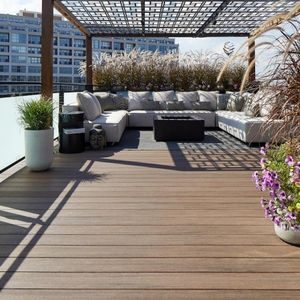 Vintage
Vintage is Azek's top-of-the-line collection and features the most natural-looking colours with a subtle wire-brushed, low-gloss finish for a truly authentic wood look. All Vintage collection colours are available in standard, narrow, and wide widths.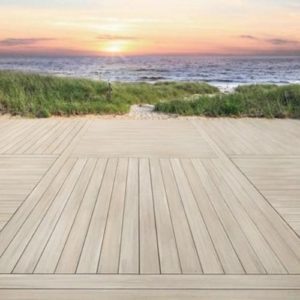 Landmark
The Landmark collection is based on reclaimed lumber. The classic cathedral grain pattern is complemented by a rustic crosscut grain and matte finish. The colour-blending in these deck boards has cascading hues, resulting in natural colour variations.
Harvest
Harvest is a stylish collection that offers solid colour boards for a painted wood look. Composed of soft, natural shades, this collection complements most home exteriors and uses a traditional cathedral wood grain pattern.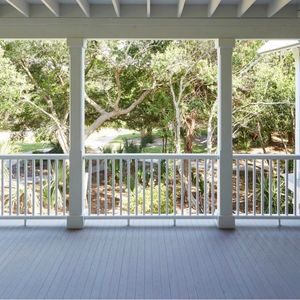 Porch
The Porch collection is a tongue and groove decking option that features a tight fit between boards for a more polished look. Warm, natural-looking, and nuanced colours round out the Porch collection to help create an inviting space to greet guests or simply lounge.
Interested in learning more about Azek decking?
Book a free appointment with one of our sales experts.