Are you upgrading (or building) a staircase and overwhelmed by the parts and terminology? Below, we break down the two main parts of a staircase and explain each component in detail.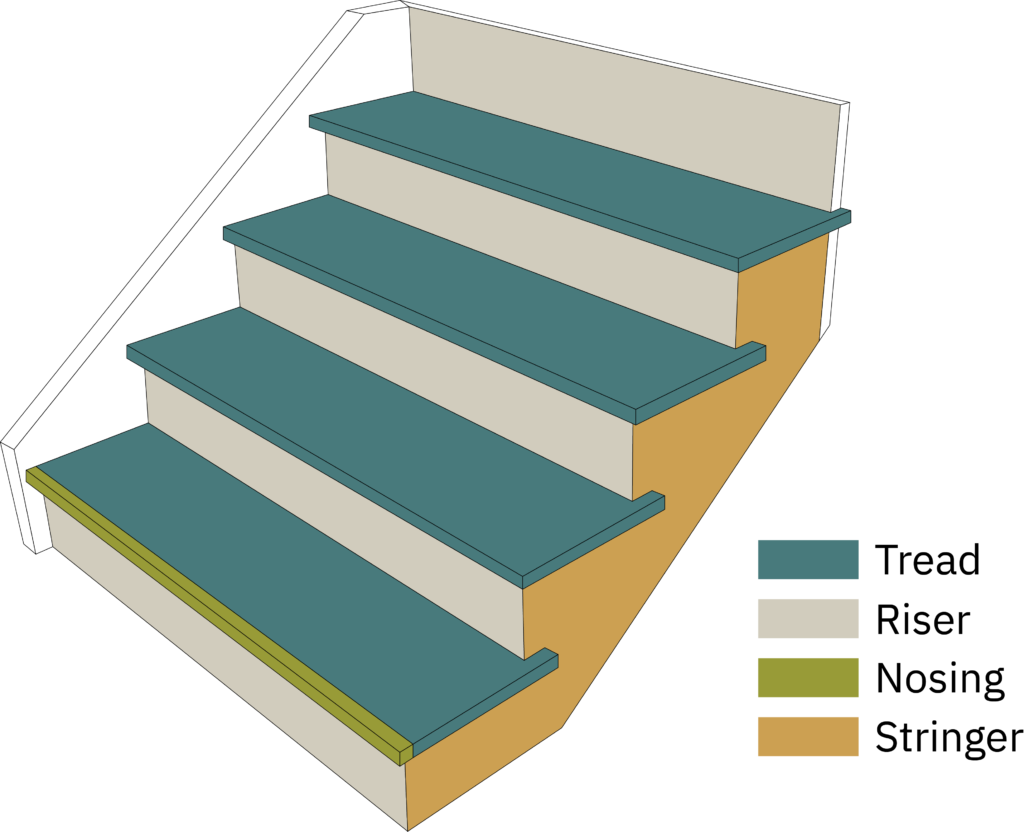 Step System
The step is comprised of four main components:
Stringer: The structural part of the staircase.
Tread: The walking surface of a staircase. Treads are sold in various species and sizes.  
Riser: The vertical section between treads. In an open staircase, there are no risers.
Nosing: The edge of a tread that extends over the riser. This is an optional part of the step.
Additional parts of the stairs could include:
Landing: A platform that allows the stairs to change direction.
Winder: A special type of tread that is narrower on one side. Winders are used to change the direction of the stairs without using a landing.
Choosing Stair Treads
There are 5 different types of stair treads. Keep in mind that the direction is relative to someone going up the stairs.
Closed Stair Tread
Treads butt against a wall on both sides and doesn't require a return on either end.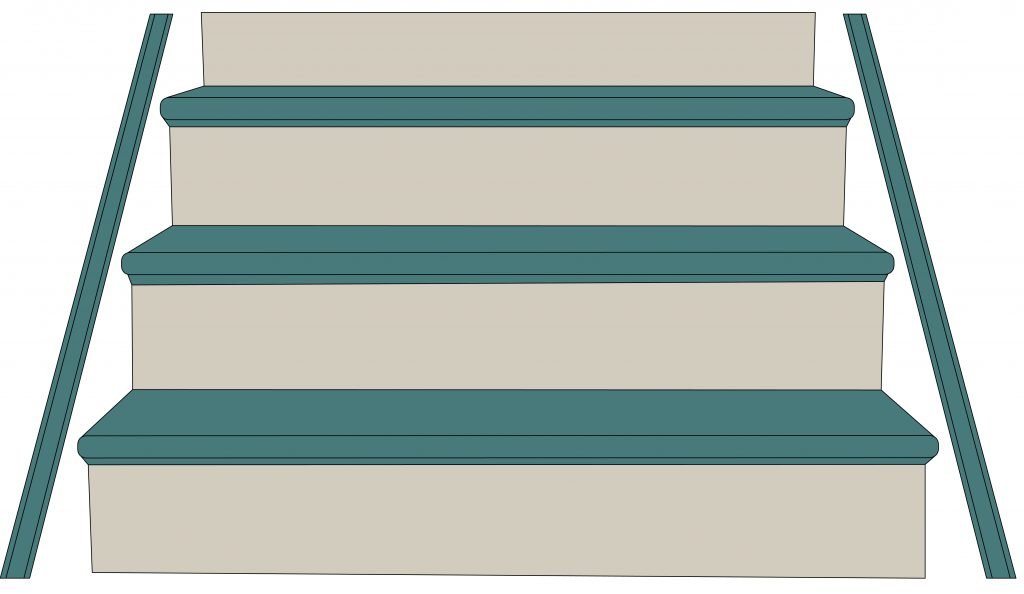 Left Return Stair Tread
Treads have a return (mitered edge) on the left side only. The right side sits flush against a wall.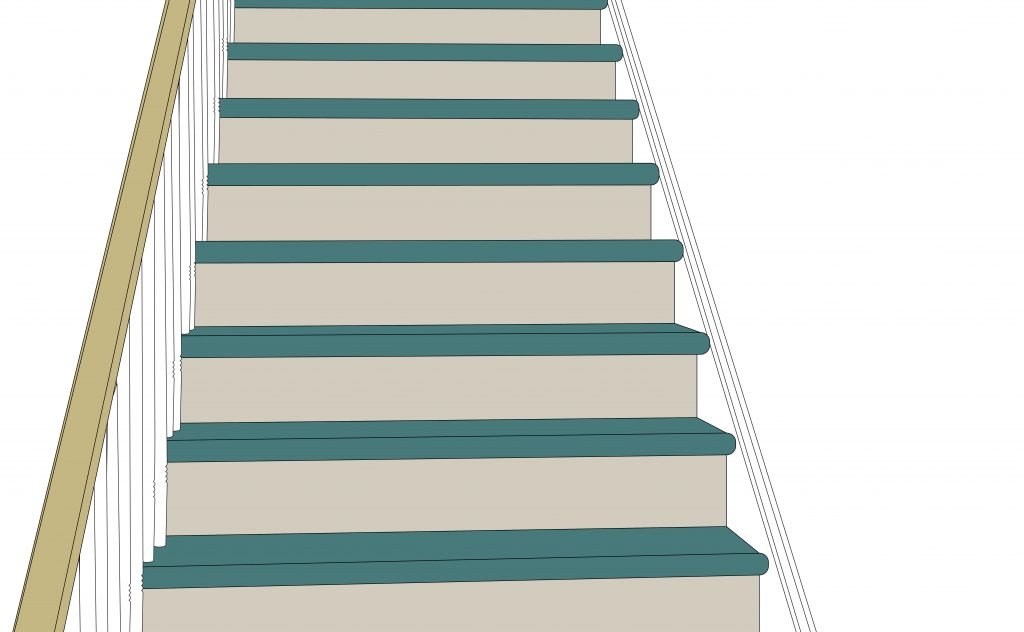 Right Return Stair Tread
Treads have a return (mitered edge) on the right side only. The left side sits flush against a wall.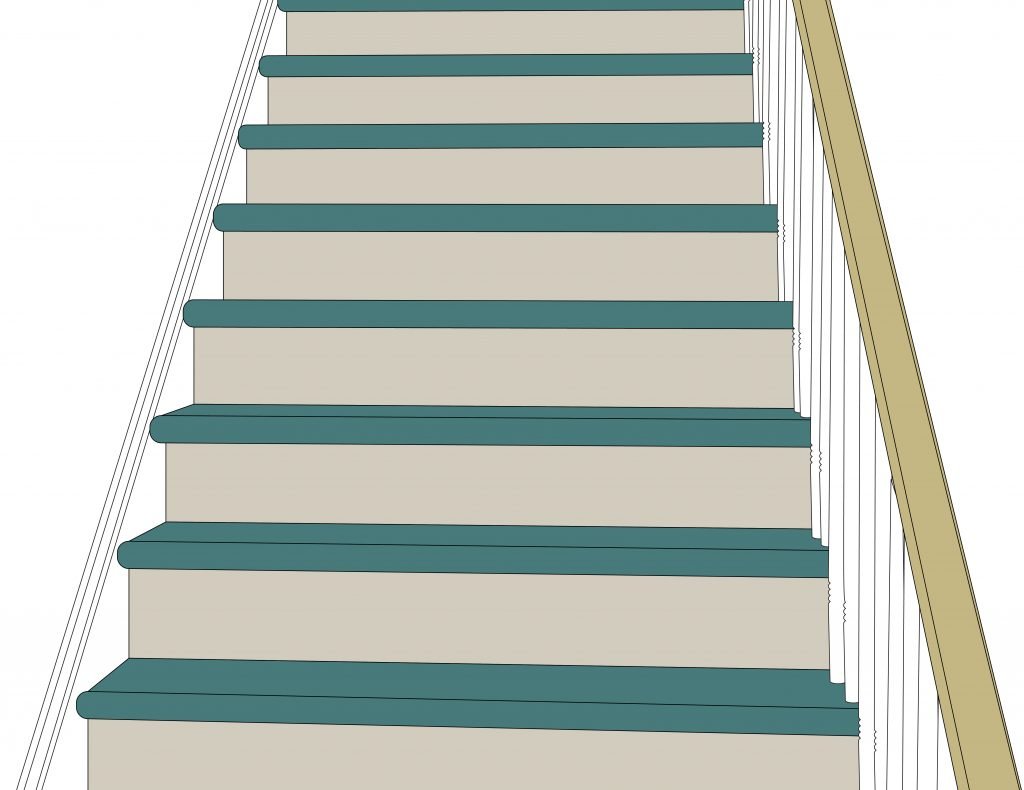 Double Return Stair Tread
On open staircases, where there is no wall on either side of the steps, you would use a double return tread. These treads have a mitered return on the right and left sides. For open staircases, the treads will be made so that they are good on all sides.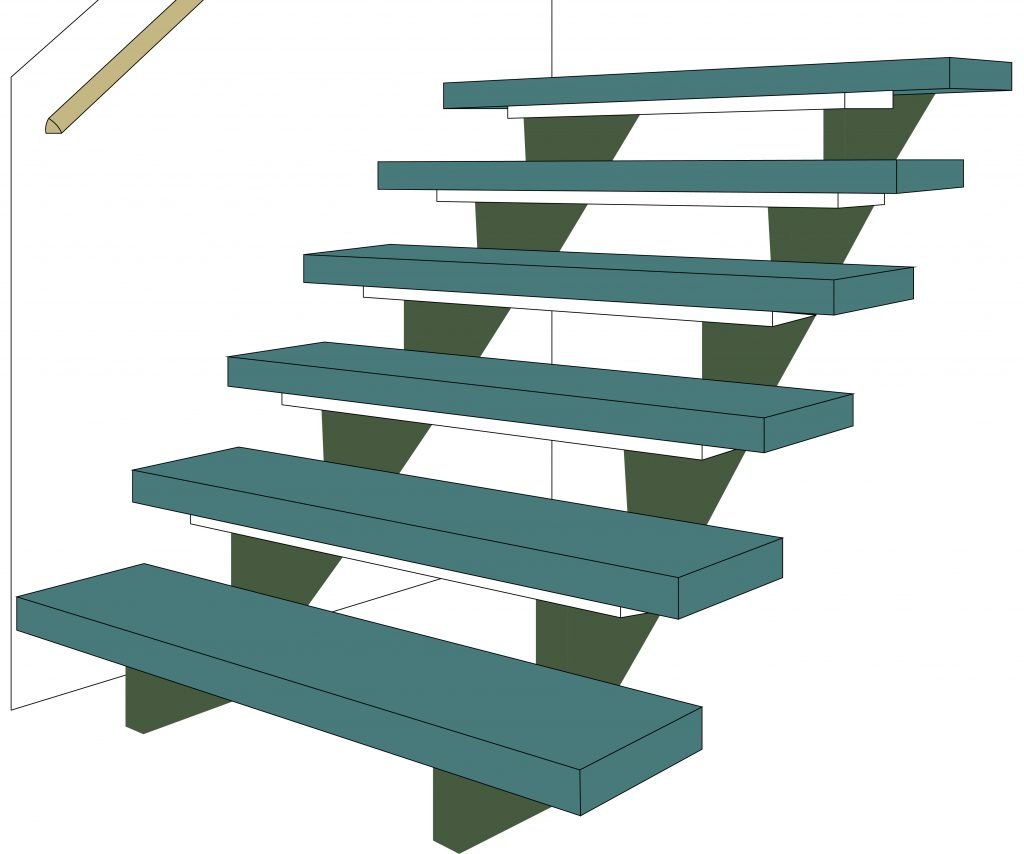 Turnout Starter Step (Volute Tread)
The bottom step is usually larger than the rest of the steps. If they are rounded on one side and curve back, they are called a volute or turnout step. The turnout can be on the left, right, or both sides.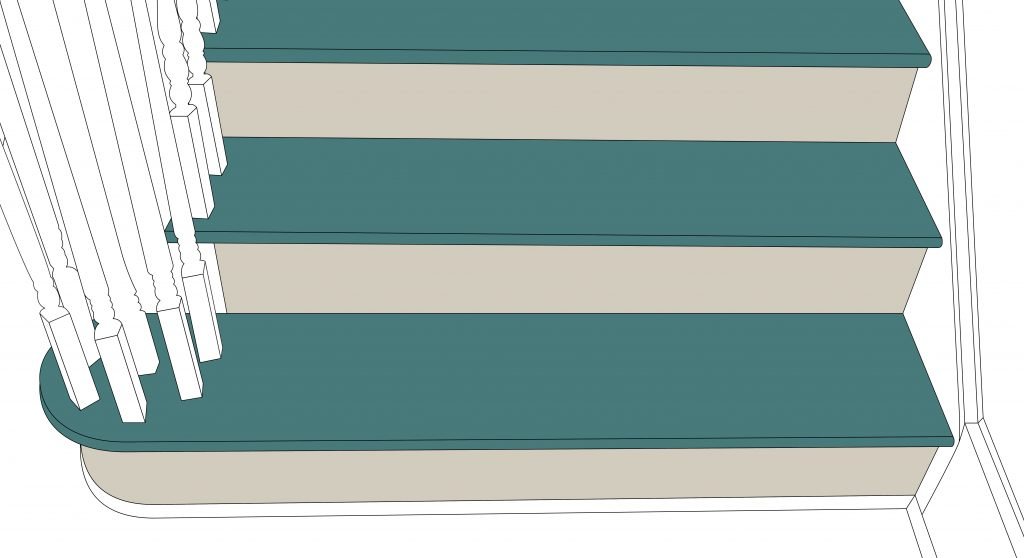 The second part of a staircase is the railing system.
Railing System
The railing is made up of many different parts including:
Rail/Handrail: Angled piece that acts as support while going up or down the stairs.
Post (Newel Post): A structural component that anchors the handrail. Found at the top and bottom of the railing system.
Spindles/Balusters: Vertical pieces between posts to create a safety barrier.
Shoe: The bottom plate where spindles/balusters are set.
Shoe Mould: Covers the gap between the shoe and the wall.
Volute: An ornamental handrail section installed at the bottom of a staircase. A volute is curved and can resemble a scroll.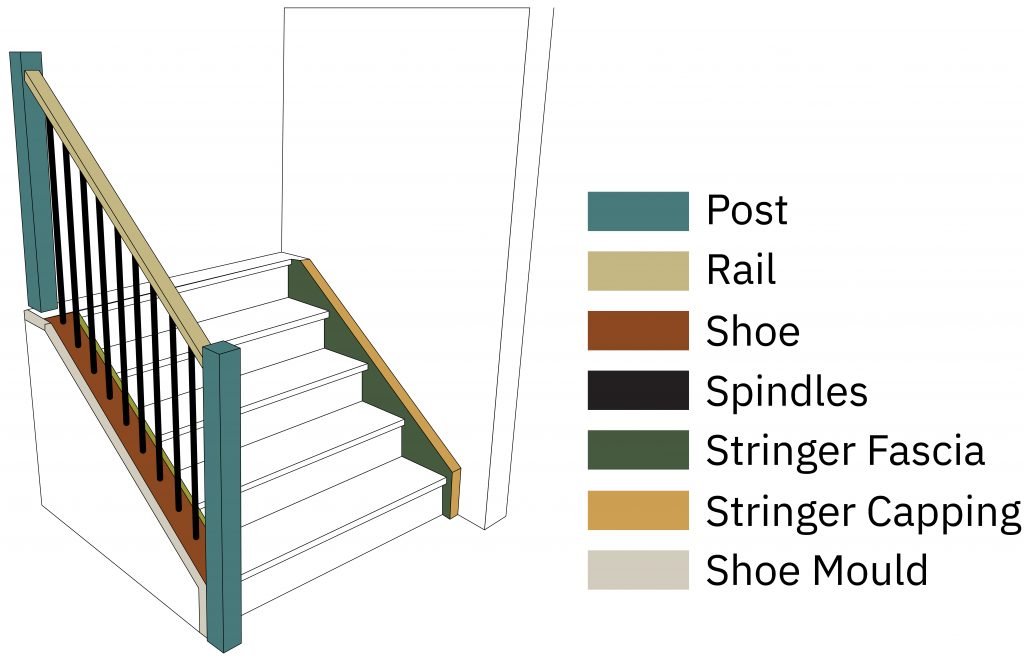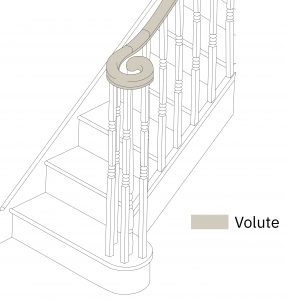 Looking for a place to source quality staircase parts? The WoodSource is a fully operational mill and premium lumber supplier. We stock many staircase components and can also custom-manufacture products to fit your specific project.
Contact us to learn more about our stocked options or milling capabilities.
"*" indicates required fields