Paneling & Siding
There is nothing like genuine wood siding. It has enhanced the beauty of homes for hundreds of years. You can use it on the exterior of your home either standing alone or in combination with brick or stone to create a fabulous rich looking residence. On the inside of a home or cottage wood paneling is versatile and can compliment any decor; from rustic to contemporary to modern. We stock a number of unfinished wood siding profiles and are registered suppliers of several different finished siding products. See our full line of siding products below.
Pre-Finished Paneling & Siding
We are a distributor of Maibec, Fraser and Cape Cod pre-finished sidings and of Ready Pine's pre-finished interior paneling. We would be happy to quote you on any of these fine products.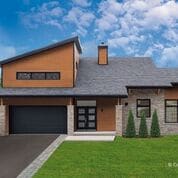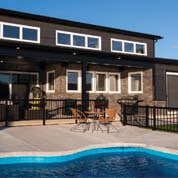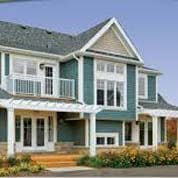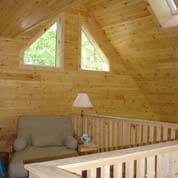 Unfinished Paneling & Siding
At The WoodSource, we make a number of our own unfinished panellings and sidings. These profiles are shown below. If you can't find the one you are looking for, ask one of our sales staff about us custom making it for you.